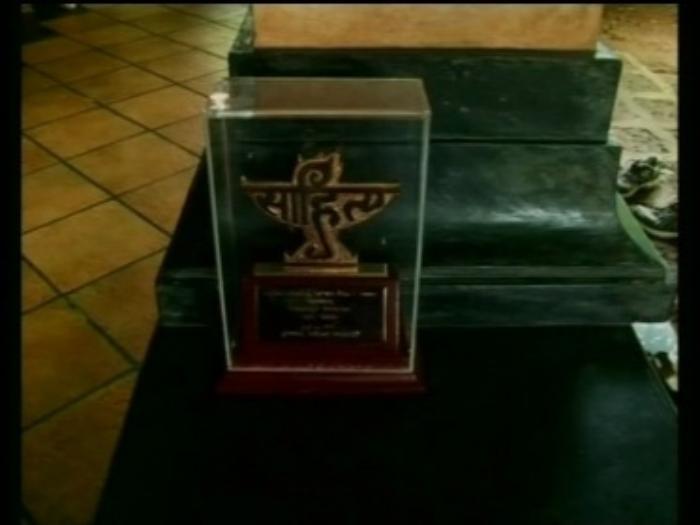 As the tribe of writers who are returning Sahitya Akademi awards to protest against intolerance is increasing, numerous BJP politicians have criticised the move. While both Prime Minister Narendra Modi and BJP President Amit Shah condemned the Dadri lynching incident, Finance Minister Arun Jaitley has lambasted the writers who returned the awards.
He has written an open letter condemning the mode of protest and called them 'recipients of favour from the UPA government' who are scared of Narendra Modi led government at the Centre.
In the latest incident, writer Ganesh Devy who returned his award the previous week, has accused the Gujarat police of hounding him.
According to news reports, Devy was visited by Vadodara cops after he returned the award to express solidarity with the writers, who have recently given up their awards to condemn the "shrinking space for free expression and growing intolerance towards differences of opinion" in the country. Not only this, even an Intelligence official called on Devy.
As per the writer, he was asked whether writers in the country had launched a campaign against the Central government. A number of writers, including Nayantara Sahgal and Ashok Vajpeyi, have returned their Sahitya Akademi awards in the recent days.
"It is high time that writers take a stand," Devy had said in a letter addressed to the president of Sahitya Akademi Prof Viswanath Pratap Tiwari.
"It is with utmost regret that I would like to convey to you that I wish to return the 1993 Sahitya Akademi Award given in the category of books in English to my work 'After Amnesia' (1992)," he had written in the letter.
Devy, the founder director of the Vadodara-based Bhasha Research and Publication Center, said, "I do this as an expression of my solidarity with several eminent writers, who have recently returned their awards to highlight their concern and anxiety over the shrinking space for free expression and growing intolerance towards difference of opinion."
With PTI inputs