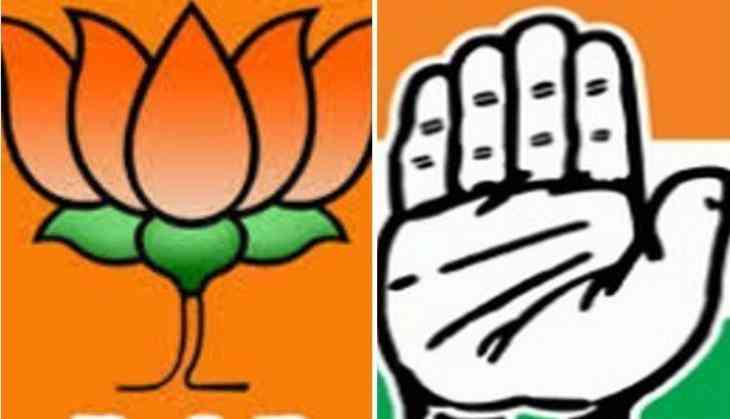 Gujarat MLAs exodus: BJP brands Congress a 'sinking ship'
With six Congress MLAs having quit in Gujarat, the Bharatiya Janata Party (BJP) on Sunday said that the grand old party is now a sinking ship as their cadres are losing faith in the party leadership.
"People are now aware that the Congress Party is now a sinking ship. And is not a trustworthy party anymore," Shahnawaz Hussain told ANI.
Meanwhile, another saffron party leader Vijay Bahadur Pathak said that the BJP was not responsible for this horse-trading of MLAs.
"The BJP is not responsible for MLAs leaving their parties. It's because of their party's failure," he said.
As many as 44 of the Congress Party MLAs yesterday left for Bengaluru to ensure they don't succumb to police and political pressure to join the BJP.
Singhvi accused the BJP in the state of horse-trading ahead of the Rajya Sabha elections scheduled for August 8.
He said, "Crores of rupees have been spent in horse-trading in Gujarat by the BJP. One Congress Gujarat MLA Punabhai Gamit has said he was offered Rs. 10 crore by the BJP to join hands with them."
Following this, Union Minister and BJP leader Ravi Shankar Prasad laughed off the accusation and said the Congress has become a sinking ship and is not able to hold their own house together.
"The Congress has become a sinking ship and the senior leaders, who did not get respect, are now openly saying that they don't want to continue with them. This is the hard fact. The sinking ship is not able to hold itself together," Ravi Shankar Prasad told ANI.
He said the Congress has been making a baseless allegation against the BJP and further called on Congress president Sonia Gandhi to come up and clarify why their party is crumbling down like a deck of cards.
"They have to explain this. The allegations are laughable. They are making it in utter desperation," he said.
The developments come after at least six Congress MLAs in Gujarat resigned from the party to join the BJP.
-ANI