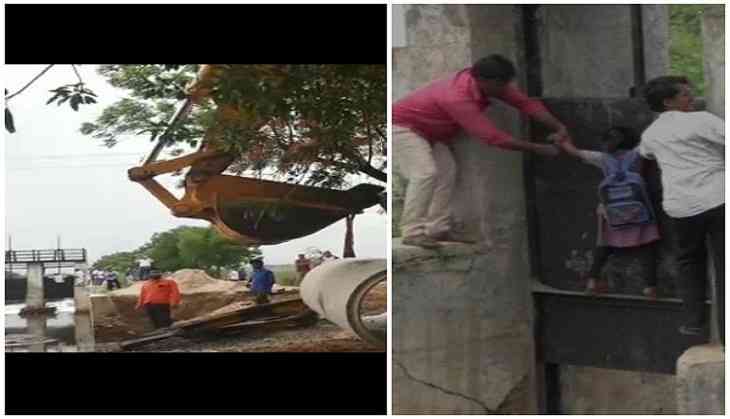 Within hours of media reporting about locals risking their lives while crossing a collapsed bridge in Gujarat's Kheda district, officials have swung into action.
The construction of a temporary bridge to connect Naika and Bherai villages here has begun.
Locals, including school children, had been crossing the collapsed structure on a daily basis to commute between the abovementioned villages every day.
Despite relentless appealing from natives, no action was taken to reconstruct the bridge, which had collapsed over two months ago.
"If we don't use this bridge, we will have to travel a distance of 10 km instead of 1 km," a local told ANI.
However, Kheda collector said construction work had been initiated, but came to a halt due to torrential downpours.
(ANI)