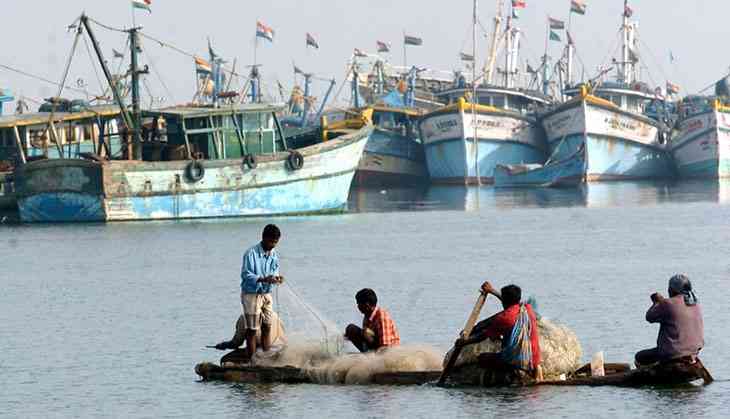 Gujarat floods: Over 8000 rescued and 70,000 migrated
Gujarat Chief Minister Vijay Rupani assured Saturday that the situation with regard to floods in the districts is under control. He said that over 8000 people have been rescued and 70,000 people have been shifted to safer places.
Around 100 people have lost their lives due to the floods so far.
"The situation in Gujarat is under control, more than 8000 people have been rescued and it is very saddening for us that we couldn't save the lives of approximately 100 people. 70,000 people have been migrated so far," Rupani told ANI.
The Golden Katar Division of the Indian Army had released two additional columns on July 26; fully equipped with specialized equipment to bolster the ongoing operations in the flood hit districts, in response to an increased requirement for aerial rescue and relief effort projected by the state government.
There are now a total of five Indian Army Columns engaged in rescuing people in the flood ravaged villages of Gujarat.
There is IMD forecast as well as Central Water Commission (CWC) has issued an advisory warning rapid rise in three river basins namely Mahi, Sabarmati and Narmada. We have deployed 32 NDRF and other rescue teams in districts that are likely to be affected," the Principal Secretary Revenue Department of Gujarat Pankaj Kumar.
He added, "We have also started the process to compensate who have suffered due to the floods."
Earlier, Prime Minister Narendra Modi had announced ex-gratia of Rs. 2 lakh to the next kin of those killed in Gujarat floods, and Rs. 50,000 to those injured.
-ANI