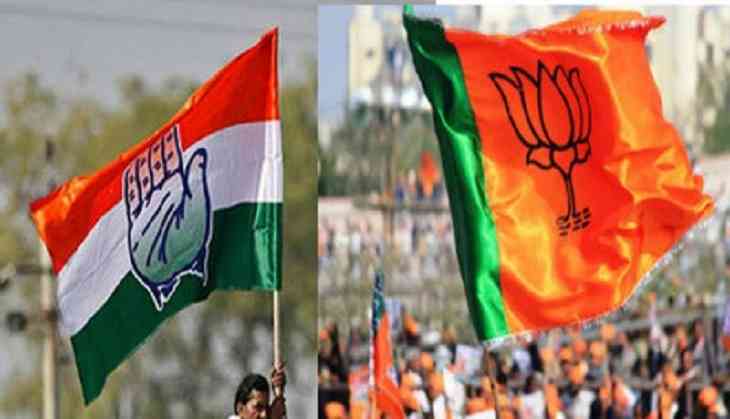 The ruling party BJP is leading in the civic polls in Gujarat in the morning as 75 municipalities votes have been counted. The numbers of votes of two district panchayats and 17 taluka panchayats are also counted.
In the Gujarat civic polls, BJP is currently leading in 44 municipalities and Congress is giving tough competition and leads in 27 municipalities. The ruling party holds 59 of the 75 municipalities and out of 17, 13 taluka panchayats for which the election was held on Saturday.
As per reports, BJP wins 27 out of 28 seats in Vadnagar Nagarpalika. It is worth mentioning here that Vadnagar is the hometown of Prime Minister Narendra Modi.
Last year in the Gujarat Legislative Assembly, Congress gave a tough competition to the winning party BJP. The BJP won 99 seats of Gujarat Assembly out of 182 and Congress won 77 seats. Once again the two rival parties are back on the battleground with Rajkot Municipal Corporation by-election.
The result of one Gujarat Municipality seat and six Rajkot Municipal Corporation seats will be declared today on February 19.