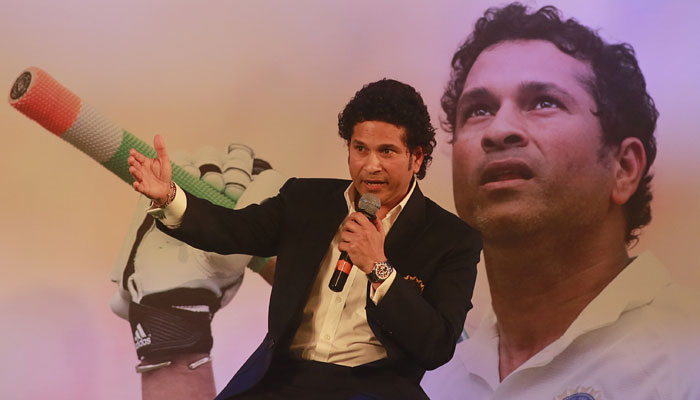 Legendary cricketer Sachin Tendulkar and chess maestro Viswanathan Anand will join Prime Minister Narendra Modi in the 17th edition of the 'Mann ki baat' programme on Sunday.
Prime Minister Modi will share his thoughts on upcoming board exams in his radio address, which would be broadcast on the entire network of All India Radio (AIR) and Doordarshan at 11 am.
The radio address will also include tips to cope with stress and other associated issues while preparing for board exams.
The Central Board of Secondary Examination (CBSE) Class 12th board exams 2016 are set to be held from March 1 to April 24, while class 10th exams will begin from March 1 and will end on March 28.
The 'Mann ki baat' programme would also be available live on the YouTube channels of Prime Minister's Office (PMO), Ministry of Information and Broadcasting (I&B) and DD News.
Regional language versions of this broadcast will be aired by AIR stations in respective regions at 8 in the evening.
Prime Minister Modi has in the past shared his thoughts on a range of issues including drug addiction, farmers problems, menace of corruption, declining sex ratio, promotion of Khadi and high rate of casualties in road accidents, in 'Mann ki baat'.
-ANI