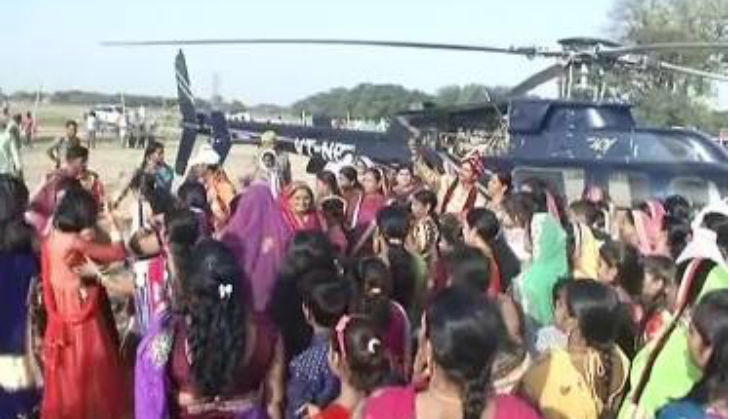 Now we know why it is said that 'where there is a will, there is a way.' In order to fulfill his father's long-standing dream, a groom in Sarnath area's Sathava village, in Varanasi, actually landed up for his wedding procession in a helicopter. 
The groom, Akhilesh Singh, who is also the village head's son, said the entire family was very happy with his move. 
"It is the first time in our village that a groom is coming in a helicopter," he said.
The groom's father, Vijay Singh, expressed his happiness, saying it was his dream that his son should receive his would-be-wife in a helicopter.
The entire village gathered to see the groom alighting from the helicopter. They were seen dancing and singing songs.  
The trend of using choppers for weddings is popular in villages of Noida, Ghaziabad and Gurgaon. However, it seems to have been a first for Varanasi.