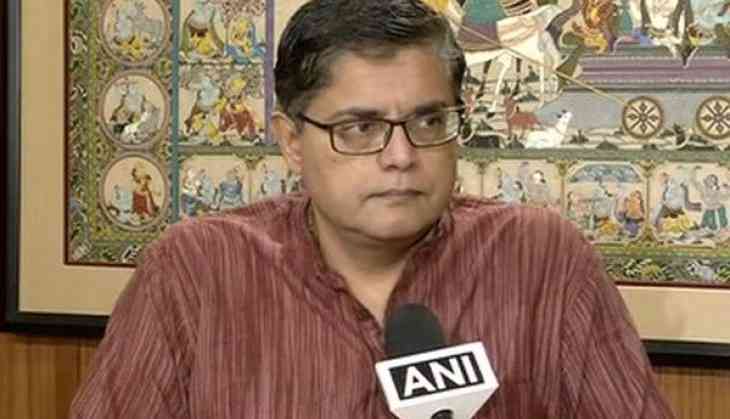 Govt. should not bow down to Naxals' pressure tactics: BJD (ANI)
Dubbing the Naxals attack at Odisha's Doikallu railway station as 'desperation', the Biju Janata Dal (BJD) on 31 March said the Government of India and the state government should not bow down to these kinds of pressure tactics.

"Neither the Government of India nor the Government of Odisha should bow down to such pressure tactics and we should do what is going on...strong action against them, rooting them out, combing operations as well as development of Odisha," BJD leader Jay Panda told ANI.

Asserting that the Maoist movement is not a new thing, Panda said it tries to disrupt and affect governance in these areas.

"A few decades ago they may have had some genuine grievances because of lack of development. But today the activities that they are indulging in are extortion, they are extorting money from contractors, they are stopping work when roads are being built. They are trying to develop their own parallel system of governance and that is why they are putting up posters against the government," he added.

"Their peak influence or power was about a decade ago. If you look at the situation over the last few years, there have been tremendous actions coordinated between Union Government and state government. Harsh action has been taken against Naxalites and Maoists. Also at the same time, a lot of developmental work has happened. So, I think it is desperation and we should not get intimidated by that," Panda said.

More than 30 Naxals attacked Doikallu railway station in Odisha's Rayagada district protesting Prime Minister Narendra Modi's visit to the state on April 15.

The Naxals caused two explosions and also left posters protesting Prime Minister Modi's upcoming visit to Odisha.

The ultras fled with two walkie-talkie sets.

"Last night, Naxals entered the railway stationn and kept IED inside room and damaged an engine. An investigation is currently underway," Director General of Police K.B. Singh said.

Notably, the Bharatiya Janata Party (BJP) will hold its two-day national executive meeting in the Odisha capital from April 15, to be attended by Prime Minister Narendra Modi, party national president Amit Shah, senior leader L.K. Advani and others.

Senior party leader M.M. Joshi, Home Minister Rajnath Singh, Union Finance Minister Arun Jaitley, External Affairs Minister Sushma Swaraj, Union Minister Venkaiah Naidu and other party leaders will be among those present at the meeting.