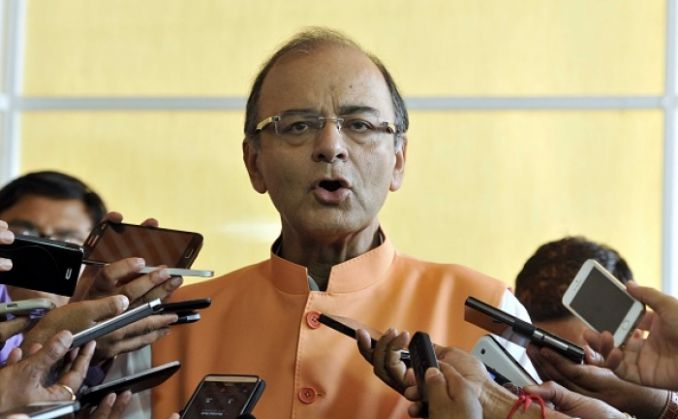 In order to meet its expenditures, the government today sought the Parliament's approval for an additional Rs 40,821.88 crore as the first batch of supplementary demands for grants for 2015-16. The amount includes Rs 12,010 crore for PSU bank recapitalisation.
However, the net cash outgo will aggregate to only Rs 25,495.24 crore, while the rest of the amount would be matched by savings and enhanced recoveries.
The first batch of Supplementary Demands for Grants 2015-16 was tabled in Parliament today by Finance Minister Arun Jaitley.
The additional outlay towards bank recapitalisation will be Rs 12,010 crore. The government has also sought a token Rs 100 crore for establishment of MUDRA Bank.
The 2015-16 Budget had provided Rs 7,940 crore towards recapitalisation of PSU banks. With the additional outlay, the total outlay towards bank recapitalisation would go up to Rs 19,950 crore in the fiscal.
The government has also sought Parliament's nod for injecting Rs 800 crore as equity infusion in state-carrier Air India and an additional Rs 4,000 crore towards Integrated Child Development Scheme and other programmes of the Ministry of Women and Child Development.
An additional Rs 2,685 crore has been sought for Prime Minister Narendra Modi's pet project Swachh Bharat Mission and other schemes of Ministry of Drinking Water and Sanitation.
For Indian Strategic Petroleum Reserves Ltd (ISPRL) it sought Rs 1,153 crore.
Another Rs 1,000 crore has been sought for development of Chennai and Bangalore Metro Projects and Rs 400 crore for clearing the pending subsidy claims towards import of edible oil, sugar mills and interest subvention.
-PTI