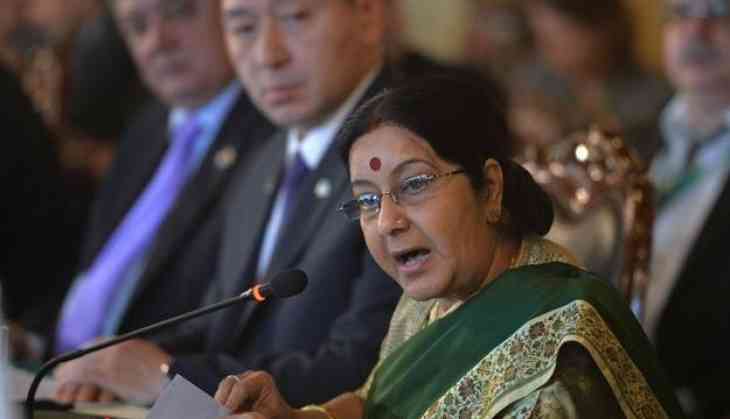 The government on 8 April, 2017 asserted that it is coordinating with the investigative agencies regarding the death of an Indian national in the Washington state.
"I have received a report on the shootout incident resulting in the tragic death of Indian national Vikram Jaryal in Washington State USA. The victim was only 26 years old and had reached US only 25 days back. He was working at the gas station of a family friend," External Affairs Minister Sushma Swaraj tweeted.
Swaraj further said that on 6 April, 2017, two miscreants entered the shop at 1.30 a.m.and snatched cash from the victim and shot on his chest, resulting in his death.
"We are coordinating with the investigative agencies. They have got the CCTV footage and are in the process of apprehending the culprits. Our consulate in San Francisco is helping the family and following this up with the Police authorities," she added.
Swaraj has condoled the "tragic death" after she was informed about the incident by the victim's brother through twitter seeking her help to bring back the body.
"My heartfelt condolences on your brother's tragic death. I am asking @IndianEmbassyUS to provide all help and assistance," Swaraj said.
-ANI