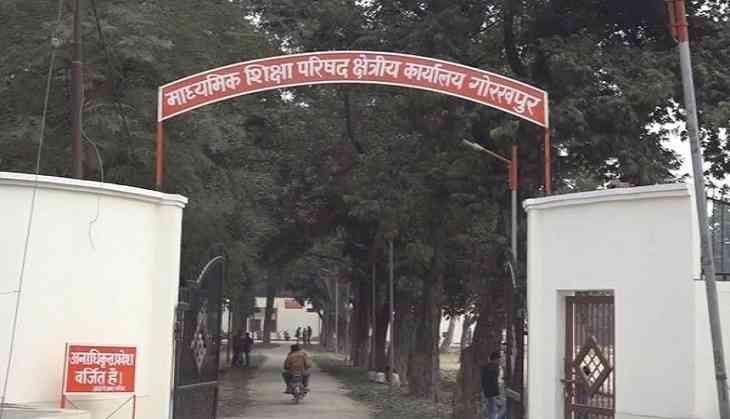 Gorakhpur: UP Board stalls 11,400 admit cards (ANI)
As many as 11,400 students from Gorakhpur may not be able to appear in the upcoming Uttar Pradesh Board examination as the Board did not issue their admit cards.
Joint Director of Education Yogendra Nath Singh informed that discrepancies found in the qualifying documents submitted by students were the reason for stalling the issuance of their admit cards.
The official showed the documents to ANI wherein it was found that a serial number of mark sheets of many students were the same, or in other cases, the passing year was mentioned 2006 but the mark sheets issued were dated 2016, indicating the documents were forged.
"In the last two to four days, around 500-550 students out of the 11,400 have submitted their qualifying documents and they admit cards have been issued. The rest are still pending," Nath said.
Few students also arrived at the Secondary Education Council's regional office in Gorakhpur on Monday but were barred entry.
They were also clueless regarding the non-issuance of their admit cards.
"We have not been told why our admit cards were not issued. They just said we will be informed later about the status of our admit cards," Vipin Kumar, one of the students outside the regional office told ANI.
Gorakhpur is not the only district to face this problem as more than 70,000 students in the whole state have not received the admit cards yet.
-ANI