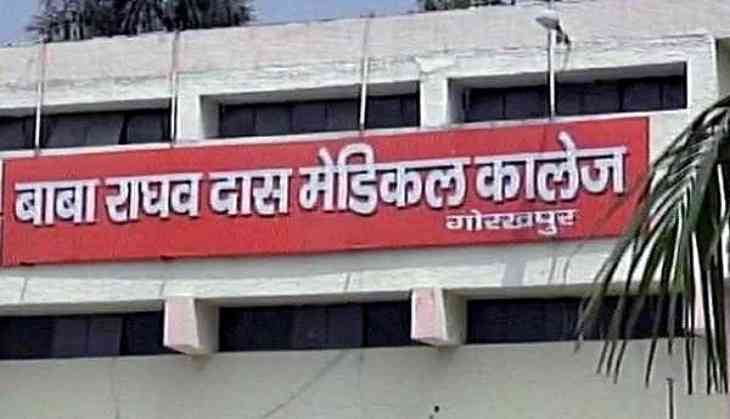 Gorakhpur tragedy: Accused Dr Kafeel Khan sent to police custody
Accused Dr. Kafeel Khan, who was earlier held in connection with the death of more than 70 children at the Baba Raghav Das Medical College's Hospital, was sent to police custody on Saturday.
Khan was produced before the court, which took cognisance of the case filed against him.
The Uttar Pradesh Special Task Force (STF) on Saturday arrested accused Dr. Khan and thereafter, was handed over to the Sahjanwa Police in Gorakhpur.
After Dr. Khan made headlines, he was removed from the post of the Nodal Officer for the Department of Pediatrics of the hospital.
Khan is the third accused so far in the case.
The court has ordered Non-Bailable warrants against seven accused including Dr Khan and Dr Satish.
The report of the Chief Secretary's Committee was presented to state Chief Minister Yogi Adityanath and catered towards suggestions and improvements for the better working conditions in hospitals in Gorakhpur and other districts.
In a press release issued earlier, the government had stated that all recommendations of the probe committee were accepted.
It further said that the committee recommended registration of criminal cases against former principal of BRD Medical College, Dr Rajeev Mishra; Dr Satish, in-charge of oxygen supply and head of anaesthesia department; Dr Khan, in-charge of the 100-bed AES ward; and Pushpa Sales.
According to data procured from the BRD hospital, 70 children died in a week, followed by another 70 in just four days.
-ANI