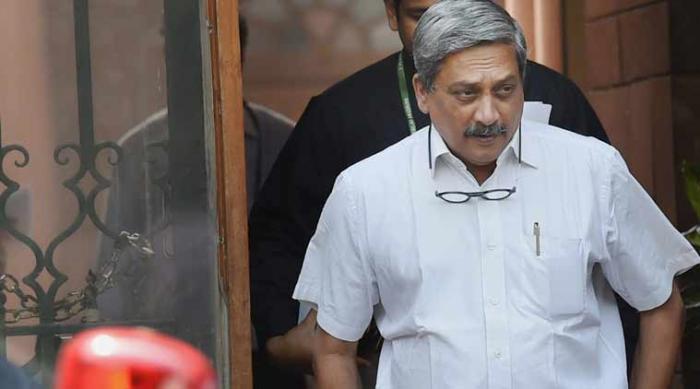 The Goa state Congress party has attacked the BJP over their lavish spending and misuse of public funds for celebrating Defence Minister Manohar Parrikar's birthday on 13 December.
State Congress secretary Girish Chodankar has alleged that the party was planning to spend around Rs 20 crore to felicitate the former Chief Minister. According to Indian Express report, Chodankar said that Parrikar should call off the ceremony and donate the amount to the Chennai flood relief.
Read More :
Why is BJP spending crores to celebrate birthday of 'the simple man' Manohar Parrikar?
On the other hand, the BJP said that the ceremony was being organised voluntarily by party members. BJP MLA from Sanquelim, Pramod Sawant, pronounced that Parrikar had contributed to a lot of development work and that his birthday would be celebrated as 'Gaurav' ceremony.
Sawant added that his party would spend the "bare minimum" for the ceremony and claimed he was unaware of the exact amount that would be spent.
"It is a voluntarily organised programme with no help taken from the government. From 40 constituencies, about 50,000 people will participate in the ceremony," the Indian Express quoted Sawant as saying.