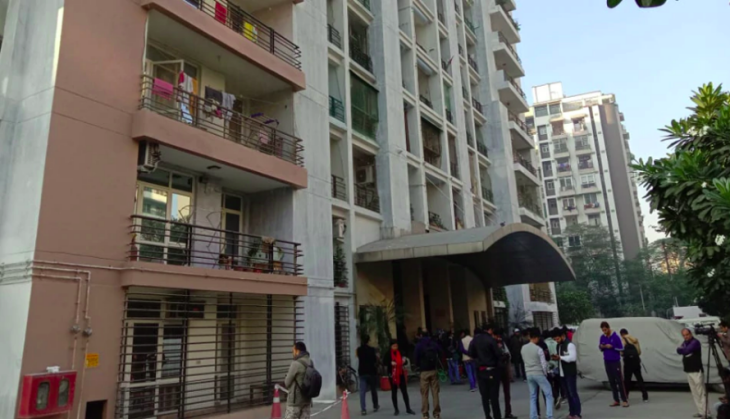 A shocking case has come to light from Ghaziabad where three people killed themselves after killing children on Monday night. As per the reports, the man along with his two wives ended their lives by jumping off the eighth floor of their apartment in Indirapuram's Vaibhav Khand area.
Before committing suicide, the couple strangled their two kids to death when they were sleeping. The man and one of his wives died on the spot while another woman succumbed to injuries during treatment in a hospital.
On the other hand, the two kids found dead in their bedroom. According to the Zee News reports, the girl (18) was a pass out of Class 12, and the boy (13) was in Class 9.
As per the initial reports, the couple allegedly committed suicide and murdered their children due to a financial crisis.
Ghaziabad Senior Superintendent of Police (SSP) Sudhir Kumar told ANI, "After an investigation, it has been discovered that the two women were the wives of the deceased man. When we opened the flat, their two kids were found dead. A suicide note was also found in their flat. The possible reason behind the suicide is a financial crisis."
According to locals, the family had recently moved into the society here.
The incident took place at around 5:00 am – 5:15 am. A suicide note scribbled on one of the walls, in which the deceased wished for a combined cremation.
Meanwhile, police investigation is underway.
Also Read: UP: Man arrested for raping 70-year-old woman in Sonbhadra