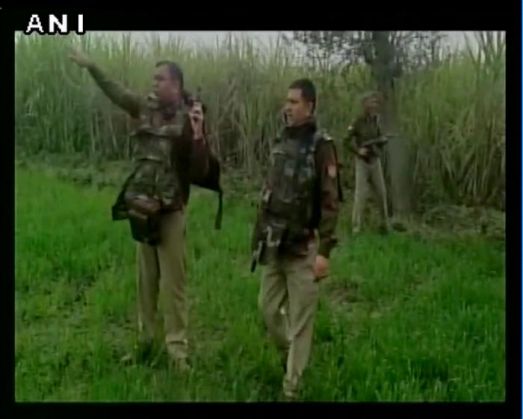 The police in Ghaziabad's Modinagar area have caught two robbers and recovered 3 pistols from them following a gunbattle that lasted several hours.
The suspects were firing at the police from a sugarcane field. According to reports, a policeman was also shot at.
The suspects allegedly robbed a businessman in Meerut and managed to escape in a car before hiding in a sugarcane field.
There are several factories in the area which provided an easy hideout to the criminals who drove down 45 km to hide in the vicinity of Modinagar.
According to reports, the men allegedly opened fire and sped away when a police team tried to stop the car. They abandoned the car after covering some distance and ran into the fields.
Television visuals showed policemen with weapons taking positions to retaliate.