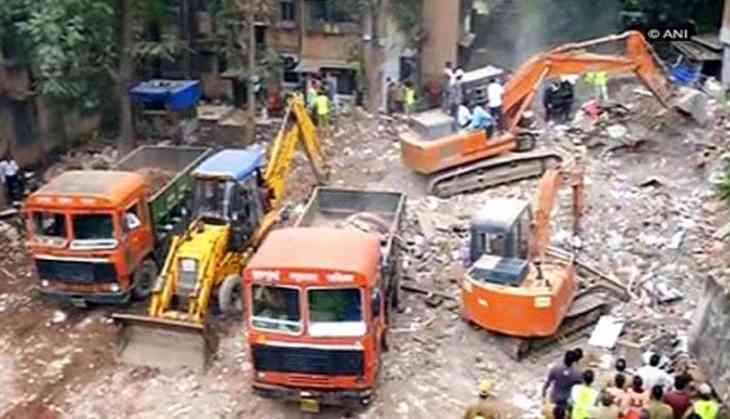 The Police custody of arrested accused Anil Mandal and Sunil Shitap, in the Ghatkopar building collapse tragedy, has been extended till 7th August.
Anil Mandal used to oversee the operations at the premises.
A Mumbai Court had earlier sent Shiv Sena leader Sunil Shitap, who was earlier booked for culpable homicide in connection with the Ghatkopar building collapse, to police custody till August 2.
The residents of the four-storey building that collapsed earlier yesterday had alleged that the mishap took place because of the renovation work being carried out at the first floor.
The renovation work was undertaken on ground floor nursing home reportedly owned by the Shiv Sena leader.
Following this, Maharashtra Chief Minister Devendra Fadnavis had met the residents of the building and assured a strict action against the responsible people behind the incident.
Fadnavis also assured alternative accommodation arrangements for the people and said that all necessary permissions would be issued for the reconstruction of the building.
Fadnavis, upon the request of the society members, also ensured that Sunil Shitap won't be given ownership in the reconstructed society.
The Chief Minister also said that incident would be registered under the Indian Penal Code (IPC) 302, punishment for murder, apart from the Section 304, causing death by negligence. He said that he is in consultations with legal experts seeking to invoke further sections into the incident.
The four-storey building in Ghatkopar collapsed around 10.45 a.m. on July 25 in which 17 people were crushed, including two toddlers.
-ANI