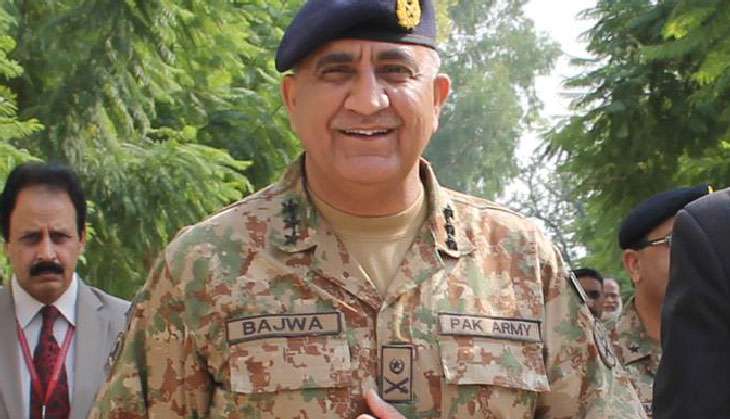 General Qamar Bajwa to assume command of the Pak Army from General Raheel Sharif today (Photo: File
Army Chief-designate General Qamar Bajwa assumes command of the Pakistan Army from General Raheel Sharif at a ceremony at the Army Hockey Stadium in Rawalpindi on 29 November.
General Sharif spent his last day in office on 28 November completing a round of farewell meetings.
The main activity at the General Headquarters ahead of today's ceremony was the farewell corps commanders' conference that was attended by the COAS-designate, corps commanders and principal staff officers, reports the Dawn.
Also Read: Live: Two soldiers injured as terrorists open fire on army camp at Nagrota in Jammu
According to the Inter Services Public Relations, they paid rich tribute to General Sharif for his leadership and professional acumen and lauded his services for the nation.
Speaking at the conference, General Sharif thanked the commanders for assisting him in execution of his duties during his tenure.