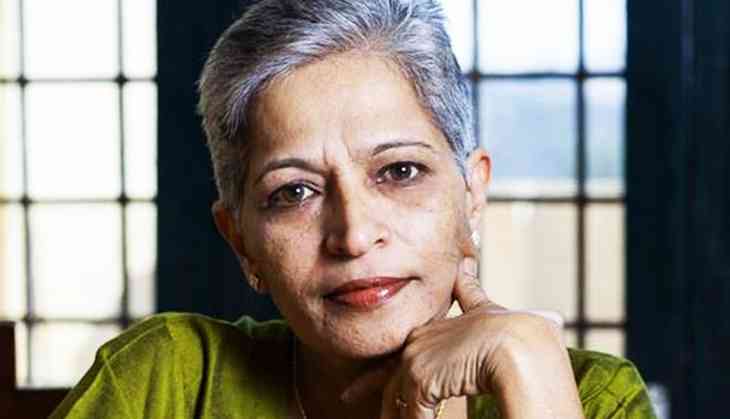 Gauri Lankesh, who was shot dead outside her residence in Bengaluru on 5 Septmber, was a columnist dissident, known for her anti-establishment, pro-poor and pro-Dalit stand.
Lankesh was the editor of the Gauri Lankesh Patrike, a tabloid described as an "anti-establishment" publication.
Gauri, an outspoken woman, treats former President of the Jawaharlal Nehru University Students' Union Kanhaiya Kumar as her own son.
Among a very few women editors in Kannada journalism, she was a fierce activist, who openly expressed her pro-Naxal and Leftist views.
Born in 1962, Gauri was the daughter of legendary Kannada journalist and founding editor of Kannada weekly tabloid 'Lankesh Patrike'.
Her siblings — Kavitha and Indrajit Lankesh — are film and theatre personalities.
Gauri started her own Kannada tabloid 'Gauri Lankesh Patrike' in 2005 after quitting as editor of Lankesh Patrike following differences with her brother and paper's proprietor and publisher Indrajit.
She was convicted by a magisterial court in Hubballi last year in connection with a defamation case filed by BJP MP Pralhad Joshi and party office bearer Umesh Doshi who had objected to publication of a report against them in her periodical on January 23, 2008.
Gauri had in the past worked for the rehabilitation of Naxals, who wanted to return to the social mainstream, and was one among those involved in the founding of Citizens Initiative for Peace (CiP) in the state.
(with agencies inputs)