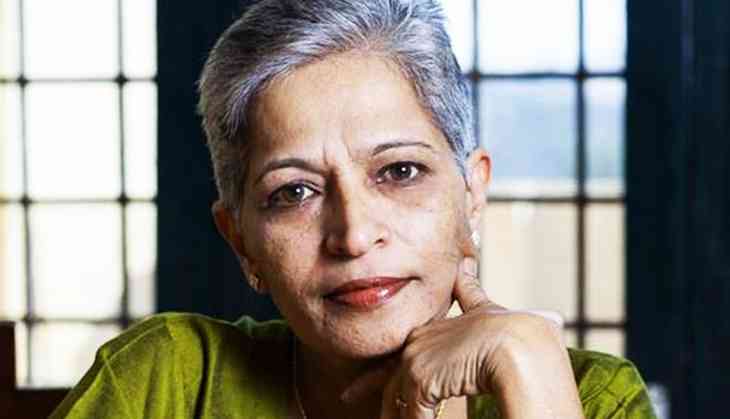 In a shocking revelation, the prime suspect in the most sensational murder mystery of journalist Gauri Lankesh, a prime suspect has confessed to the crime. The suspect Parashuram Waghmare says he has killed Gauri Lankesh, for for the sack of his religion. According to media reports, Wagmare made this confession in the police car just ten minutes after he was arrested in Sindaghi in Bijapur district of Karnataka
26-year-old Waghmare was taken into custody on June 12 in connection with the murder of journalist Gauri Lankesh last September outside her residence. The accused was produced in a court by the SIT on the same day and was sent him to 14 days of police custody for interrogation.
As per reports in Financial Express, Waghmare was hired to kill Lankesh and he was given training on how to an air pistol with 500 rounds in Belagavi for months. Waghmare told investigating officials that he was asked to kill Lankesh in May 2017 to 'save his religion.' "I was told in May 2017 I had to kill someone to save my religion. I agreed. I didn't know who the victim was. Now I feel that I should not have killed the woman," a Times of India report quoted him as telling the SIT.
On September 4, he said that the same biker took him to another room in RR Nagar area of the city and dropped him back.
"I was again taken to Gauri Lankesh's house in the evening, by the same biker who had taken me the previous day. I was told that I had to finish the job that day. But Gauri had returned from work by then and was inside her house," the daily reported him as telling the SIT.
Waghmare further added that after killing Lankesh, they returned to the room and left the city the same night.
55-year-old Gauri Lankesh was the Editor of Kannada tabloid 'Lankesh Patrike.' She was shot dead by the unknown gunmen in the evening outside her residence in the city's suburb on September 5 last year.
Also read: Shame! 65-year-old man held for allegedly raping and killing 12-months-old minor girl; case registered under POCSO Act