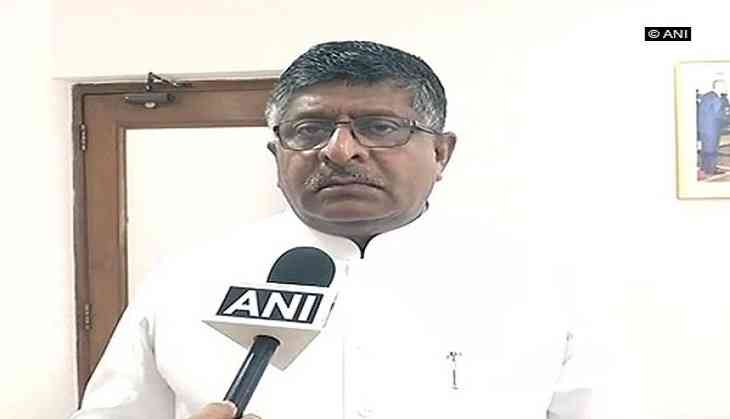 Union Minister Ravi Shankar Prasad on 11 September said that the Karnataka Government must not misconstrue his statements with regard to the murder of noted journalist Gauri Lankesh and must assure the Centre that an unbiased probe of the crime would be effected at the earliest, and that the guilty would be nabbed soon and justice is delivered.
"I had questioned that why no security was provided to Gauri Lankesh, This was my question to the state government. I had asked the state government that did they properly analyze the security perception of Gauri Lankesh and gave her security or not? I hope that this matter is probed without any biasness and the guilty are nabbed," said Prasad.
Karnataka Chief Minister Siddaramaiah earlier today castigated Prasad for accusing his of failing to give protection to senior journalist Gauri Lankesh, who was murdered earlier this month.
According to reports, Siddharamiah said that Lankesh never sought protection from the state government.
"The central minister said the government knew about the threat, and Gauri had sought security, but government did not give. All these, it is most irresponsible statement given by a central minister, who also is a law minister," Siddaramaiah to media.
Prasad targeting Siddaramaiah government presented copies of news reports on Lankesh's brother, Indrajit claims where he had asserted that the slain journalist used to work for the surrender of naxalites.
Prasad on the basis of Indrajit's claim questioned why the Siddaramaiah government had not provided Lankesh security.
-ANI