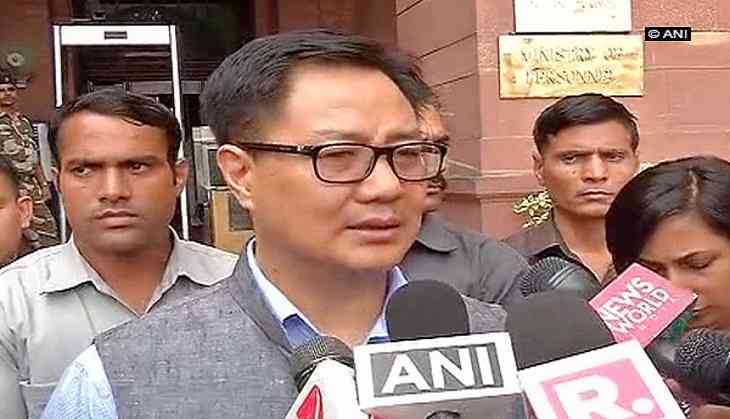 Minister of States for Home Affairs Kiren Rijiju on Thursday informed that sufficient emergency funds have been released for flood affected states and Rs 500 crores has been given to the State Disaster Response Fund (SDRF) to provide assistance.
He also informed that a high level inter-ministerial team would be deputed to the states within one month to assess the damages.
Earlier in the day, the Central government team led team by Kiren Rijiju reviewed flood situation in the North-East states.
Rijiju also held a meeting at Lakhimpur with the officials of state government and concerned Departments of Water Resources to review the extent of damages caused by the devastating flood and the relief measures taken by the administration.
The District Administration pointed out that the release of large volume of water from the NEEPCO dam in Arunachal Pradesh's Yazuli, caused the flood crisis in Lakhimpur.
Rijiju assured that the NEEPCO in-charge would be directed to hold talks with the Deputy Commissioner, Lakhimpur, to solve the issue of excess release of water from the dam and the resultant flooding of riverine areas of Lakhimpur.
The Central Government team also inspected the breached Ranganadi embankment which was washed away due to the release of excess water by NEEPCO and assured the early repair and completion of the damaged embankment.
He directed the PWD Roads Department to take immediate steps for temporary repair of the damaged roads.
-ANI