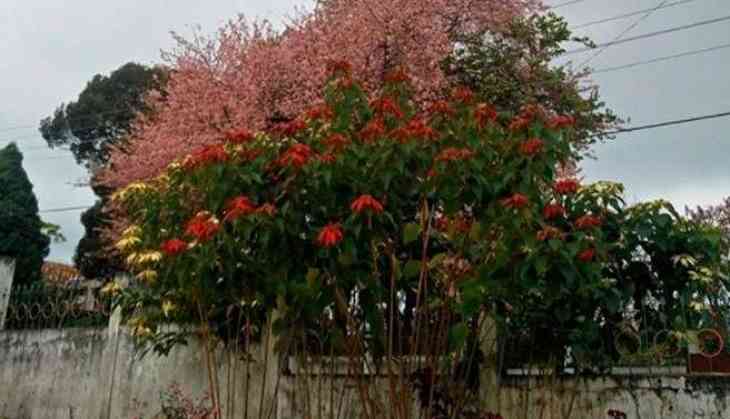 Full of Freshness! Kashmir's cherry harvesting in full swing
The harvesting of mouth watering and delicious cherry fruit crop have started in full swing in Kashmir valley.
The cherry growers of the valley are extremely busy with the harvesting of cherry fruit crops and the growers are expected good turnover as rates of this mouth-watering fruit crop is satisfactory in the markets of the valley.
This year in early spring hail storm effects a little bit on cherry blooms but after that climatic conditions goes totally changes and experts of horticulture department visits cherry orchards where they give professional techniques to growers regarding the protection of their trees aimed to get quality cherry fruit crop.
The cherry crop is the second crop after the strawberry and growers of Kashmir valley are expecting a good production of cherry fruit this year as the quality of the crop is good which results growers will get good rates. The cherry production continues from May-June till.
About 25 percent of the state's populations are directly or indirectly involved with the horticulture sector.
The initial variety of cherry is the Avval number (first one), which is followed by double, gold cherry, makhmaly and the last and the most demanded, and tasty "mishry" cherry comes last.
Cherry is mostly grown in the higher altitude location like Harwan, Dara, Kangan, Nishat, Tangamarg and Shopian.
These regions of Kashmir witness extensive cherry cultivation. Many labours from Rajouri and Poonch Districts earn their livelihood during this cherry season in the valley.
-ANI