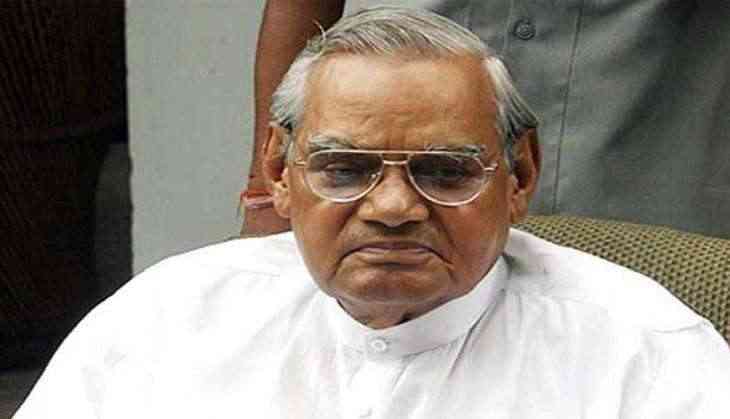 Former Prime Minister, Atal Bihari Vajpayee was rushed to AIIMS on Monday for a routine check-up. Several leaders from Congress chief Rahul Gandhi to Prime Minister Narendra Modi along with several others rushing to the institute. The 93-year-old Vajpayee has been bedridden since 2009 and his condition is said to critical. He has been suffering from lower respiratory tract infection and kidney- related issues.
In a late-night statement, AIIMS said the former PM Vajpayee has been "diagnosed with a urinary tract infection" for which appropriate treatment is being given and a team of doctors are closely monitoring him. According to TOI sources in AIIMS described the condition of BJP stalwart as "critical", with his sole kidney and lung performing at their lowest capacity.
However, Aarti Vij, chairperson of AIIMS' media and protocol division, said, "The former Prime Minister has been admitted for examination and management. He is stable." There was a risk of health emergency developing, sources said.
Mr Vajpayee was hospitalised on the advice of doctors. At AIIMS, he will be under the supervision of Dr Randeep Guleria, a pulmonologist and current director at AIIMS. Dr Guleria has served as personal physician to Vajpayee for over three decades, reports TOI.
Atal Bihari Ji was the first head of government from mon-Congress party to serve a full five-year term as a leader of the Bharatiya Janata Party. Vajpayee was elected to Lok Sabha from Lucknow in 1991, 1996, 1998, 1999 and 2004.
Mr Bihari is a Padma Vibhushan awardee. He is also a recipient of India's highest civilian honour, the Bharat Ratna, which was conferred on him in 2015.
Also read: Congress chief Raul Gandhi to appear before Mumbai's Bhiwandi court in Defamation suit filed by RSS