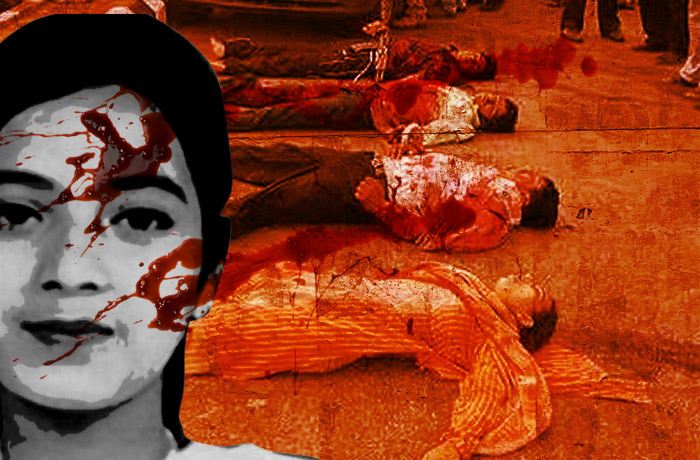 GK Pillai, the former home secretary who last week revealed that the decision to change an affidavit in the Ishrat Jahan encounter case was taken at the political level, had not filed any note of dissent in the second affidavit in the case, reports The Telegraph.
Pillai has been an independent director at Adani Ports for more than two years. The company is chaired by Gautam Adani who once was seen as very close to Prime Minister Narendra Modi.
The UPA 2 Home Ministry had, in 2009, submitted an affidavit in the Gujarat High Court, which said that Ishrat and three others who had been killed in an encounter with the Gujarat Police in 2004, were Lashkar-e-Taiba operatives as indicated by intelligence reports.
However, a month later, Home Minister P Chidambaram submitted a second affidavit that said there was no conclusive evidence of Ishrat and her companions' links with the LeT.
Last week, as the country and Parliament debated the concept of nationalism arising from the JNU crackdown, Pillai said that Chidambaram had bypassed bureaucrats and changed the affidavit on his own. This led to the BJP challenging the Congress in the case.
In response, Chidambaram described the second affidavit as 'absolutely correct', and said that Pillai was equally responsible for it.
In his file noting dated 24 September, 2009, Chidambaram had written: "As amended (second affidavit) please show clear copy...."
Pillai responded the very same day with: "Clear copy shown to the home minister. Send it for filing."
A former union home secretary asks: "Why did not Pillai write a note of dissent on the file if he had any objections to it then?"
Pillai's answer to that question when it was put to him was: "He (Chidambaram) was my political boss and that's why I did not think of putting my note of dissent on the file."
Pillai retired as home secretary in June, 2011 and is now on the board of Adani Ports as an independent and non-executive director. Pillai confirms: "I am working as an independent director with Adani Ports for the past two and a half years. I attend all the board meetings there."
Former CBI director Joginder Singh wonders: "Why was he (Pillai) silent for so many years? It could have been more credible if he had spoken about it earlier. Why now?"