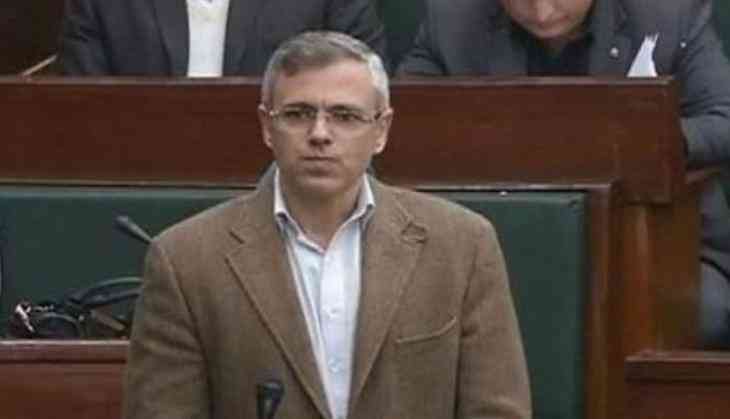 Hours after an intruder was gunned down by security personnel for attempting to barge into former Chief Minister Farooq Abdullah's residence, the latter's son, Omar Abdullah said security personnel are carrying out "anti-sabotage checks" of the intruder.
"I am aware of the incident that took place at the residence my father and I share in Bhatindi, Jammu. Details are sketchy at the moment. Initial reports suggest an intruder was able to gain entry through the front door and into the upper lobby of the house," he tweeted.
"Further details are awaited as the security personnel carry out the anti-sabotage checks and ascertain the background of the person who was able to force his way into the house," another tweet read.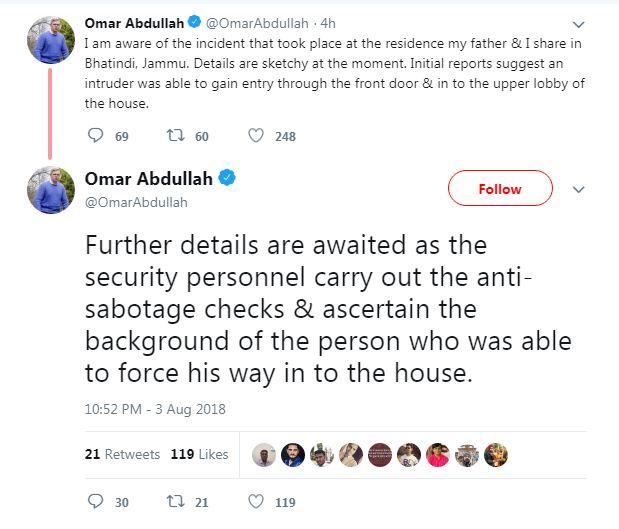 Murfas Shah, a resident of Poonch, was gunned down earlier in the day by Central Reserve Police Force (CRPF) personnel after he tried to forcibly enter the Jammu residence of Farooq Abdullah in his SUV.
The body of the deceased has been retrieved, and his vehicle is being examined.
Further details are awaited.
(ANI)