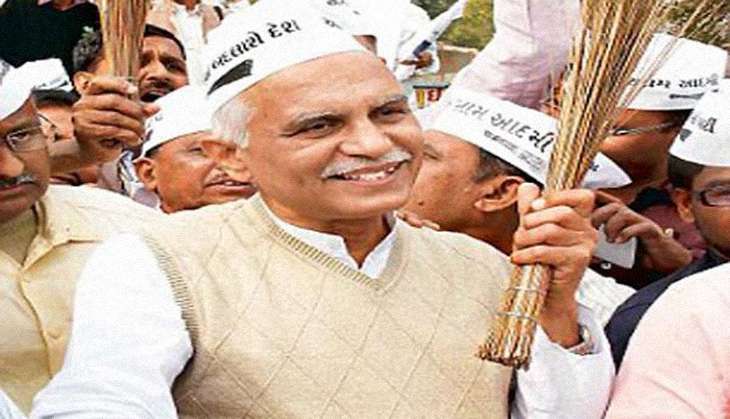 The Aam Aadmi Party (AAP) is all set to challenge both Prime Minister Narendra Modi and Bhartiya Janta Party's President Amit Shah in their home state Gujarat by making 62-year-old Kanu Kalsaria, a former BJP legislator, as the party's face in Gujarat for next year's poll.
Delhi Chief Minister and AAP convener Arvind Kejriwal will inaugurate the party's campaign in the state on 9 July. The party has also announced its plan to contest all 182 seats in the state in the upcoming Assembly election.
Hundreds of posters, which have been put up across the Saurashtra region of Gujarat welcoming Kejriwal, prominently feature the three-term MLA who left BJP over farmers' issues, reported Hindustan Times.
The former BJP MLA had gone against the "industry-friendly" Gujarat government led by former chief minister Narendra Modi and opposed the setting up of a cement factory on a wetland.
Fighting on the side of local farmers, Kalsaria won the battle and the plan for the factory was suspended but he lost the 2012 Assembly election as could not gather support from within the party.
Also an activist, he runs a charity hospital in Mahuva and has set his eyes on opposing a mining project.
Some 10,000 farmers turned up at his behest for an environmental public hearing last month on the project.
Disillusioned with the BJP, Kalsaria joined the AAP in 2014.
"I feel the AAP has been trying to fight corruption," he said. "Though some leaders of AAP also came under the scanner, they were sacked," he pointed out.