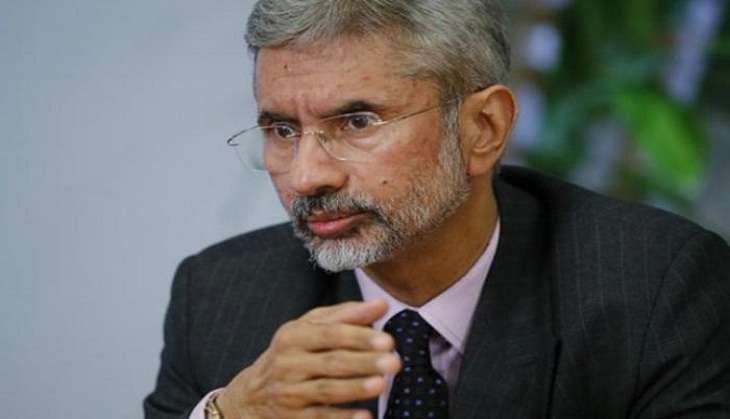 On 17 August, Foreign Secretary S Jaishankar highlighted that the persisting problem of strained ties between India and Pakistan is fuelled by growing incidences of terrorism, and noted that discussions about terrorism dominate bilateral talks, coming in the way of furthering other agendas to strengthen the relationship between the two nations.
Addressing mediapersons at Foreign Correspondents Club here, Jaishankar said Pakistan's use of terrorism as policy of diplomacy has posed difficulty in creating 'connected' and 'cooperative' South Asian region.
"Rest of region is with us in wanting a much more cooperative and connected South Asia, but we have this one standout country, which not only has a different view of the region, but also has an attitude towards use of terrorism as an instrumental policy of diplomacy," he said.
Jaishankar's statements assume significance as he had earlier expressed willingness to hold discussions over cross-border terrorism with his Pakistani counterpart Aizaz Ahmad Chaudhry.
Holding India's diplomacy as "more practical and result-oriented", Jaishankar said, "India, in the last two years, has taken strident steps to reach out to Pakistan to ensure cordial relationship, while acknowledging that it has not achieved desired result."
"While we all agree that we should move forward, it doesn't always go very smoothly," he said.
Commenting about the Sino-India relationship, which has taken a hit following the Nuclear Suppliers Group (NSG) meet, Jaishankar said, "I accept that we have faced challenges with China recently. The visit of Chinese Foreign Minister gave us an opportunity to revisit some of those issues."
"Also the challenge of more a predictable access to nuclear energy at a time when we are looking to expand that sector as part of our meeting our Intended Nationally Determined Contribution (INDC) commitments under Paris agreement," he said.
Responding to Pakistan Foreign Secretary Chaudhry's invitation to come for talks on the Jammu and Kashmir issue, Indian Foreign Secretary S. Jaishankar, earlier today, conveyed his willingness to visit Islamabad for holding talks on "cross-border terrorism" rather than on Kashmir.
"Since aspects related to cross-border terrorism are central to the current situation in Jammu and Kashmir, we have proposed that discussions between the foreign secretaries be focused on them," said sources within the government.
They further said, "We have also conveyed that the Government of India rejects in their entirety the self-serving allegations regarding the situation in Jammu and Kashmir, which is an integral part of India, where Pakistan has no locus standi.
On August 15, Chaudhry called in Indian High Commissioner to Pakistan Gautam Bambawale and handed over a letter addressed to his Indian counterpart, inviting him to visit Pakistan for talks on Jammu and Kashmir, which he termed "the main bone of contention between India and Pakistan.
--ANI