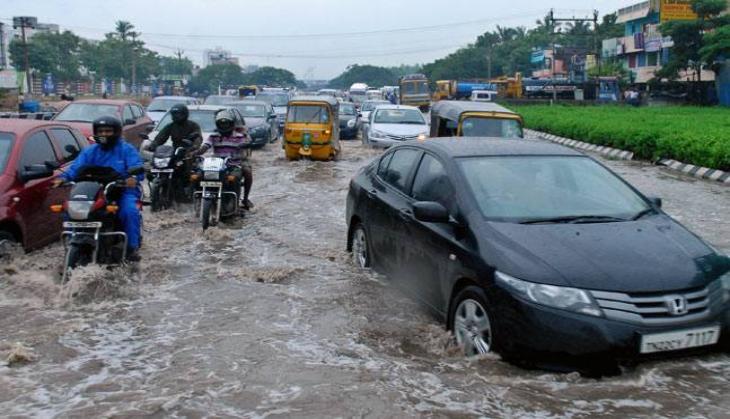 Tamil Nadu has been lashed by rains and Chennai is experiencing the heaviest rainfall in May in the last five years. This has led to fears of a flood-like situation in the state's capital.
The National Disaster Response Force has deployed four teams in Chennai to deal with the situation.
On Tuesday, the city recorded a rainfall of 12.7cm, making it the wettest day in Chennai.
While monsoon has hit the state, the MeT Department has said the rains are due to low pressure formed in the Bay of Bengal.
According to the reports, heavy rains will continue to lash TN for a few days.