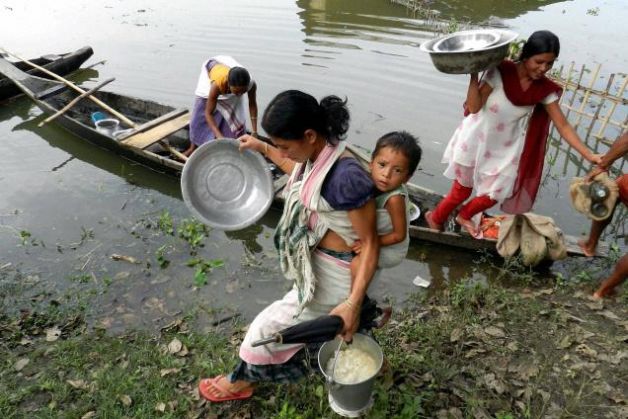 The flood situation in the north eastern states of Arunachal Pradesh and Assam continue to remain grim.
Reports from the two states said that the flood situation in Arunachal Pradesh's two districts of Lohit and Namsai was particularly grave, and added that Rivers Lohit, Noa-Dehing, Kamlang and others were flowing above danger level.
It is also being reported that standing crops, road and communication infrastructure have been damaged.
The All India Radio reported that communication between Alubari and Tezu in Lohit districts has been completely disrupted and most part of Mahadevpur, Piyong, Lathao, Chongkham and Wakro circle are inundated by flood waters.
Meanwhile, in Assam, the Assam Disaster Management Authority has confirmed that 90 roads, embankments, culverts and bridges in the state have been damaged by flood waters.
An ADMA release issued last night said that damage of infrastructures had occurred mostly in Kokrajhar, Bongaigaon and Barpeta districts.
The release further said that surface communications badly affected due to flood in several parts during past a few days.
Officials said that the state government is in constant touch with the National Disaster Management Authority over how best to manage the recovery and relief process from the floods.
-ANI