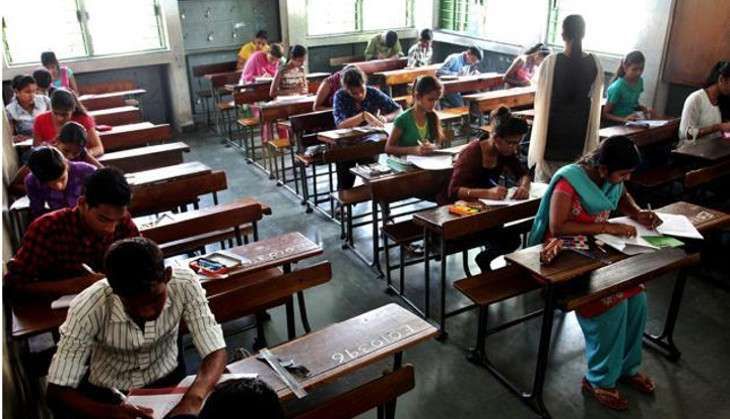 FIR has been lodged against four students and the director of the Vishun Roy (VR) College in connection with the controversy over the Bihar School Examination Board (BSEB) results.
The four students against whom the case has been registered are Sourabh Shrestha, Rahul Kumar, Ruby Rai and Shalini.
Following the furore over the Bihar Board examination toppers being unable to answer basic questions related to their stream eventually leading to a re-examination, Chief Minister Nitish Kumar said the guilty won't be spared. On 5 June, he also said that the investigation into this matter will done with a criminal angle.
"I am going to seek more information on this and take action. A similar case had come to the fore even earlier and we re-examined all those whose names were in the top 10 list," Nitish said.
Nitish said that his government had also taken firm action when images and videos of rampant cheating in the matriculation examinations went viral earlier this year.
"The education department is looking into the matter and the state government will also intervene. Nobody will be spared. It is good that this issue came to light, as I am sure now that it won't happen again after tough action," the CM said.
Emphasising on the need to get to the root of the problem, Nitish said that cancelling results was not enough and added that a thorough probe was needed.
"The probe can also take a criminal turn. Anyways, a probe is underway and I am confident that the education department will come through in its investigation," he added.
On 4 June, the BSEB cancelled the results of two toppers of the Intermediate (Science) examinations, including Sourabh Shrestha, after they failed to prove their merits in a re-test.
On 3 June, the board Sourabh and Rahul Kumar, who were among the 13 toppers from the arts and science streams in the Class 12 (XII) examinations, to reappear in a re-test following a controversy over their merits.
Ruby Rai, the arts topper, who was caught on camera pronouncing political science as "prodigal" science failed to take the re-test on Friday citing health reasons. In the video, Rai can also be seen saying that the subject was about "cooking".
Rai had secured 444 marks out of 500 in the Arts stream. However, on camera she did not even appear to know the number of subjects in her course.
--ANI