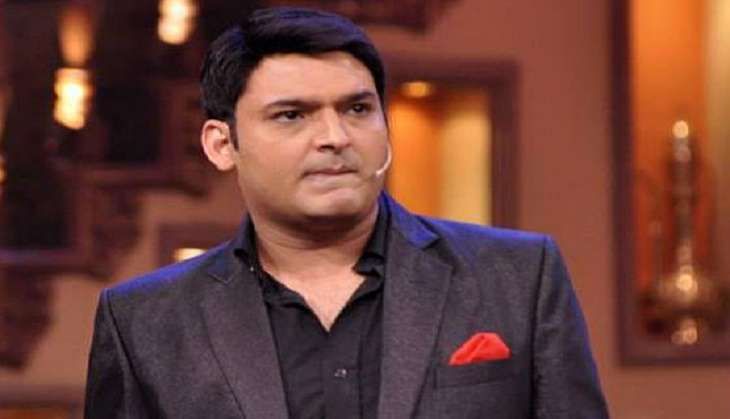 Police lodged FIRs against standup comedian Kapil Sharma and actor Irrfan Khan under sections of the Mumbai Regional and Town Planning (MRTP) Act for alleged illegal extensions in their flats in DLH Enclave in Goregaon.
"The case has been registered by BMC officials who have found the two Bollywood personalities and four other society members violating the rules under MRTP Act. During the course of the probe, if required, the two will be called in for questioning," Subhash Khanvilkar, senior police inspector, Oshiwara police station was quoted by the Indian Express.
Brihanmumbai Municipal Corporation (BMC) sub-engineer Abhay Jagtap had lodged a complaint at Oshiwara police station in this regard.
In the complaint, Mr Jagtap had alleged that Mr Sharma, who owns a flat in DLH Enclave on New Link Road in Goregaon, had violated norms and carried out illegal construction in the flat, a senior police official said.
The flat owners have been booked under section 53(7) of Maharashtra Regional Town Planning Act (MRTP) 1966, the police official said.
Conviction under the section would mean jail term varying from one month to three years, and a fine of Rs 2,000-5,000.
Besides the six named in the complaint, the municipal body has found violations in 15 other flats in the building and has already served notices to their owners.
Mr Sharma had kicked up a controversy last week by alleging that he had been asked to pay a bribe of Rs. five lakh by an official of BMC which, in turn, claimed that the actor had flouted norms in his Versova office building and his apartment in suburban Goregaon.
Earlier in the day, the Raj Thackeray-led MNS filed a complaint against the artist for keeping mum on his allegation that civic officials had demanded money from him, and violation of building norms by him.
MNS group leader in BMC, Sandeep Deshpande, filed the complaint against Mr Sharma at Versova police station. He demanded that the complaint be turned into an FIR and an investigation be ordered into the matter.
The complaint, filed by Mr Deshpande's lawyer, mentions that since BMC officials are public servants under section 21 of the Indian Penal Code, and if they have demanded bribe, it amounts to an offence under section 39 of CrPC.
-with inputs from PTI