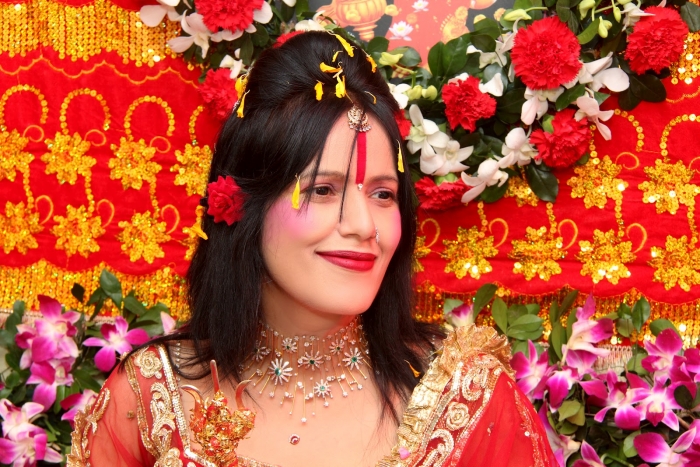 Self-styled god woman Radhe Maa has again struck headlines after a woman files an FIR against her. The woman accused Radhe Maa of instigating her in-laws to demand dowry from her.
A day after registering an FIR against the spiritual guru and in-laws of the woman, who has suffered "mental and physical harassment" over dowry demand, police on 7 August said they are gathering evidence against the accused.
"A 32-year-old married woman yesterday lodged a complaint against her in-laws as well as Maa, claiming she is being harassed mentally and physically for dowry," said Mukund Pawar, Senior Inspector, Kandivali Police Station.
The woman said her in-laws and other family members are the followers of Radhe Maa, who has instigated them to demand dowry and harass her if the demand is not met, he said.
Based on the complaint, police have named seven persons as accused, including the godwoman and the victim's husband, in the FIR."We are now gathering evidence against the accused to substantiate the allegations levelled against them," they said.
In this regard, police are inquiring several people, including neighbours of the complainant, a resident of suburban Kandivali, her relatives and friends."Statements of all the seven accused will also be recorded," Pawar said, adding all of them are co-operating with the police.
The accused have been booked under relevant sections of IPC and Dowry Prohibition Act. Among others, they have been charged with cheating, criminal breach of trust, cruelty and harassment for dowry, police said.