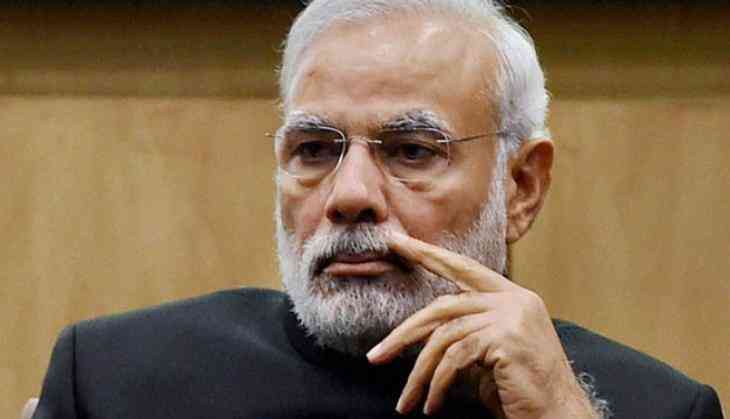 Lok Sabha MP and Bihar Bharatiya Janata Party (BJP) President Ujiyarpur Nityanand Rai, who was speaking at an event called by the Vaishya and Kanu (OBC) communities, said that if anyone talked ill about the Indian Prime Minister Narendra Modi or if any finger is raised against him, then it will be either broken or chopped off.
While talking about Indian PM, he said Narendra Modi had come over so many obstacles to lead the country. "Jinki ma khana parasti thi, Narendra Modiji ko khana khilane baithti thi, us thaali me ma ko na beta aur bete ko na ma dikhai deti thi. Aaj us paristhiti se uthkar wo desh ke PM bane hain — garib ka beta, uska swabhiman hona chahiye, ek ek vyakti ko iski izzat honi chahiye… (When Narendra Modi's mother would serve food to him, neither she would see her son in that plate nor the son would see the mother. From such circumstances, he has grown to be PM — the son of a poor, each individual should be honoured by this.)"
The Lok Sabha MP further added: "..Unki or uthne waali ungali ko, uthne waale haath ko…hum sub milke…ya to tod dein, zaroorat pari to kaat dein. (Any finger or hand raised against the PM, we should get together to either broken or, if need be, chop it off)."
When the leading newspaper the Indian Express contacted Mr. Rai regarding his statement of breaking the finger and chopping it off, he said, "I used the expression of breaking fingers and chopping hands as proverbs to convey that we would strongly deal with those who rise against the country's pride and security. I meant country after I had finished talking about the PM's inspiring journey".
Also Read: Gujarat polls: Congress releases second list of candidates
Nityanand Rai further said that his statement was not meant for any opposition leader or individual.