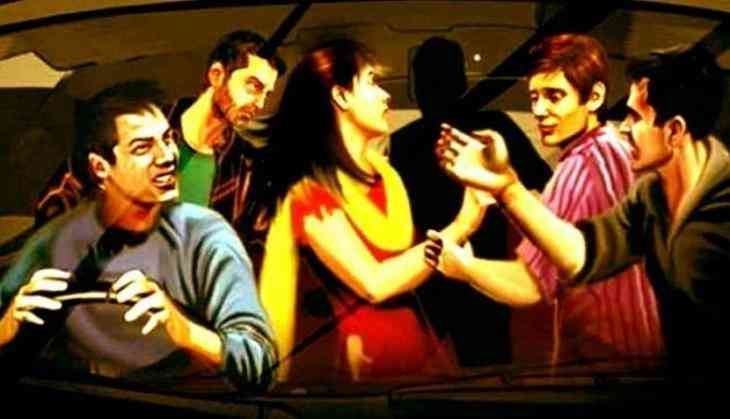 A self-proclaimed filmmaker has sparked controversy for giving disgusting advise to girls through a social media platform. His insane suggestions came after the heinous rape of veterinary doctors in Hyderabad on 28 November.
The director shared a bizarre post on his Facebook page and wrote some tips on how rape-related murders can be controlled. After getting trolled for his advice, the filmmaker deleted his post. However, screenshots of his FB post went viral on all social media platforms which brought the Internet by storm.
His insensitive comments on the rape case have flooded Twitter with angry responses on Wednesday.
The filmmaker advised girls that how they can protect themselves from such horrific cases and also asked girls that they should aware of 'sex education'.
One of the users wrote, "He should be hanged till death then & then this type of thinking also shut up."
"Kindly ignore these brainless babbles. These can cause brain cancer. I think might have to go for a check-up," Twitter user wrote.
"No need wait for any ones permission just capital punishment to rapists &supporters, like these guys too...," another user commented.
His below the belt comments have brought him to notice and it seems like he tried to gain publicity with such insensible views.
Therefore, we have decided not to promote his cheap mentality on our news platform and hence, we are not sharing his nuisance Facebook post screenshots in this news piece.
As such kind of mentality could hurt the sentiments of women and also the rape survivors.
However, the nation sentiments have been shaken after the Hyderabad rape case came to light. On 28th November, a veterinary doctor was raped, killed, and burnt on Hyderabad-Bengaluru National Highway 44 in the wee hours of Thursday morning. Her charred body was found in the limits of Shadnagar police station.
Also Read: Hyderabad gang-rape rocks Rajya Sabha: Why Ghulam Nabi Azad's statement holds key to possible remedy