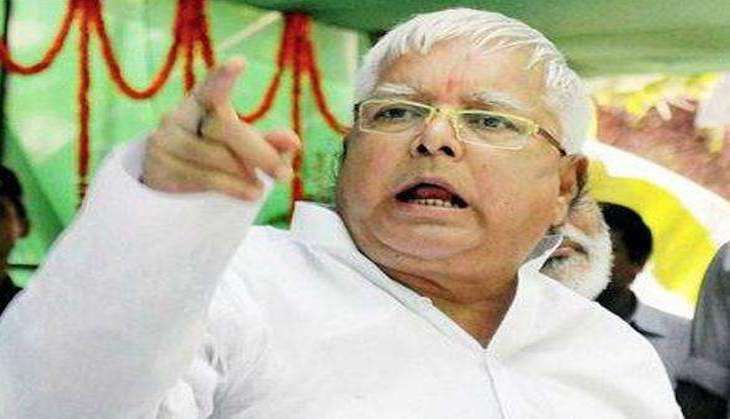 RJD chief Lalu Prasad alleged on 4 November that an "Emergency-like situation" prevailed in the country where the democratic rights of the citizens were being "trampled" by the NDA government.
Comparing the NDA regime with that of the Emergency in the mid 70s, he criticised Prime Minister Narendra Modi for "giving a new definition to democracy by destroying the Constitution through subversion of the democratic rights of the people to express free opinion".
"Which kind of democracy are you giving shape to Modiji? The administration is run in the spirit of democratic values. One cannot ignore the people's concern in democracy. An Emergency-like situation is prevailing in the country," Prasad said in a series of tweets today.
मोदीजी, कौन सा लोकतंत्र गढ़ रहे हो? लोकलाज से लोकराज चलता है। लोकतंत्र में लोकशर्म को दरकिनार नही कर सकते। देश में इमरजेंसी जैसे हालात है।

— Lalu Prasad Yadav (@laluprasadrjd) November 4, 2016
"Fascism is knocking on the doors of the country. The constitutional and democratic values are in danger. People who speak against the government are being arrested and banned," the former Bihar chief minister and former Union minister added.
He regretted that the people were "undermining" the Constitution and alleged that democratically elected heads of states were being arrested for meeting the victims of tragedies.
The RJD chief was referring to the detention of Congress vice-president Rahul Gandhi, Delhi Chief Minister Arvind Kejriwal and Delhi Deputy Chief Minister Manish Sisodia following the alleged suicide by ex-serviceman Ram Kishan Grewal in New Delhi.
Reminding the current regime of the old days when the people of the country "taught a lesson to such oppressive governments", Prasad said, "People (in power) should not forget that justice loving people had taught a lesson to those who tried to crush the freedom of individuals or non-government organisations."
The Central government had "lost its sheen" within two-and-a-half years of coming to power, he claimed, adding "they would not have dreamt of such a situation within a span of two-and-a-half years. Such a situation is quite natural for the government of headlines and marketing".
--PTI