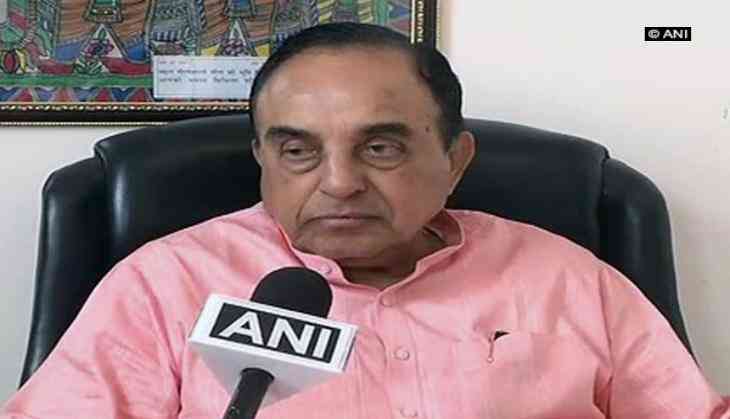 Bharatiya Janata Party (BJP) MP Subramanian Swamy on 5 September took on the former government in Uttar Pradesh and asserted that it was wrong to attribute the reasons behind the Gorakhpur and Farukkhabad tragedies to Chief Minister Yogi Adityanath, saying these are old stories which are now coming to the media.
Speaking to ANI here, Swamy said, "Firstly, it's wrong to attribute it to Yogi Adiyanath, because he came only a few months ago. These are old stories which are now coming to the media, but our hospitals have been a den of corruption. Of course, well-to-do, rich hospitals are top class, but these hospitals which cater to the ordinary people and, particularly in Uttar Pradesh, because there have been corrupt parties in power."
"These things will turn and will take time," he mentioned.
Swamy further recommended to the Uttar Pradesh Chief Minister to select one hospital like the Gorakhpur's and transform it into world-class
Swamy also averred those who are responsible for the sad state of affairs should be strictly punished.
Following the Gorakhpur incident that took lives of more than 70 children at BRD Medical College, at least 49 children died in Farrukhabad in last one month.
According to the reports, parents alleged the hospital authority for the death of the children and claimed that they have informed the magistrates about the lack of oxygen and medicines in the hospital.
A first information report (FIR) was also registered against the Chief Medical Officer (CMO) and Chief Medical Superintendent (CMS) of Farrukhabad's Ram Manohar Lohia Rajkiya Chikitsalaya.
-ANI