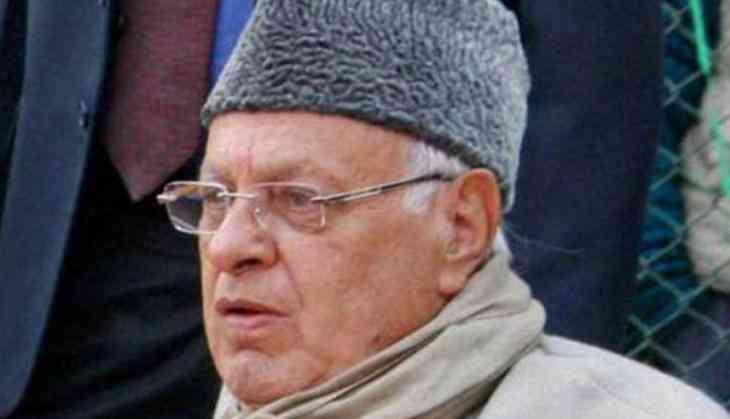 Farooq Abdullah has questioned 'failed Kashmir policy' of PDP-BJP government: Left (ANI)
The Communist Party of India (CPI) on Sunday said that National Conference (NC) president Farooq Abdullah with his assertion that Governor's rule must be imposed in Jammu and Kashmir has questioned the failure of the PDP-BJP coalition government in the state.
CPI leader D. Raja said the policy of the Centre and PDP-BJP coalition government towards Kashmir has become a big failure.
'There is an elected state government; it is a coalition government of the BJP and PDP. The policy of the state and Union Government towards Kashmir has become a big failure and Mr. Farooq Abdullah has questioned the failure of the government as far as the Kashmir policy is concerned.'
Soon after the by-poll results were announced, the former chief minister demanded the imposition of President's rule in Jammu and Kashmir.
'I request the Government of India and the President to dismiss the present state government and impose Governor's rule in J& K. Even the by-poll for Anantnag seat should be held under the Governor's rule,' Abdullah said. The by-poll for the Anantnag parliamentary constituency has been rescheduled to May 25.
Asserting that the situation in Kashmir was at its worst, the National Conference president stressed the need to open a dialogue with all stakeholders, including the Hurriyat Conference and Pakistan, to restore peace in the Valley.
'War is no option. Many wars were fought in the past but nothing came out of them,' he said in Srinagar.
-ANI