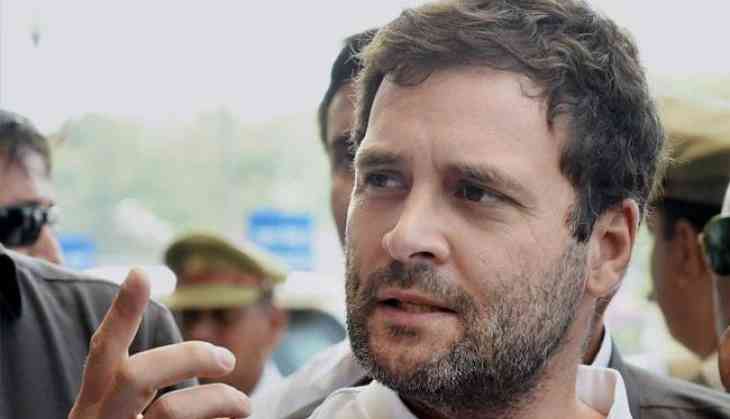 'Falling GDP, Rising unemployment': Rahul Gandhi slams Centre
Slamming the Union Government over the recent economic indicators that showed the country's Gross domestic product (GDP) growth to have slowed down, Congress vice-president Rahul Gandhi on Thursday took to Twitter announcing the GDP figures with rising unemployment growing in the country.
Falling #GDP.Rising #unemployment.Every other issue is manufactured to distract us from this fundamental failurehttps://t.co/Hoq1UF6Uou

— Office of RG (@OfficeOfRG) June 1, 2017
According to statistic, India's Gross domestic product (GDP) slowed sharply to 6.1 percent in the three months ending March 31. The Gross Domestic Product (GDP) was 6.1 per in the January-March quarter, the immediate three months after the demonetization was announced on November 8, 2016.
Congress leader P.L.P unia yesterday said that the Bharatiya Janata Party (BJP) who boasted of an eight percent growth must speak up on the current status of the nation's economy.
The data released by the Central Statistics Office (CSO) revealed that the Gross Value Added (GVA) slipped sharply to 6.6 percent in the last financial year ended March 31, from 7.9 per cent growth in 2015-16.
The demonetization seems to have impacted the Gross value added (GVA) in the third as well as the fourth quarter of 2016-17 which slipped to 6.7 per cent and 5.6 per cent respectively, from 7.3 per cent and 8.7 per cent.
Almost all sectors, with the exception of agriculture, showed the deceleration in the aftermath of demonetization. (ANI)