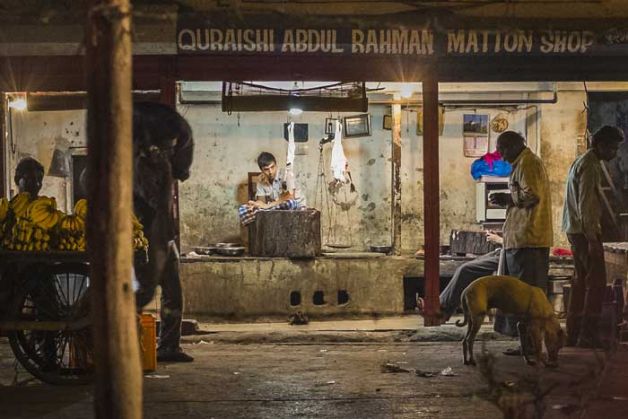 Complying with the demands made by BJP legislators and Jain organisations, the Brihanmumbai Municipal Corporation (BMC) has banned meat in Mumbai for four days during the Jain fasting season of Paryushan. The Jain community will observe Paryushan from 11 September to 18 September. The BMC's ban comes days after the BJP-ruled Mira Bhayander Municipal Corporation banned the sale of meat for eight days during the fasting season.
As per an order issued from a Deonar abattoir, the sale of meat in civic markets will be discontinued and slaughterhouses across the city will be shut on September 10, 13, 17 and 18.
Earlier this year, a ban on the slaughter, sale and consumption of beef was imposed in Mumbai by the BJP government.
No affect on the sale of sea food and chicken
According to media reports, the ban won't affect the sale of fish, other sea food and chicken. However, these reports have not been substantiated as yet.
What is Paryushan?
Paryushan is the Jain community's holy festival, when followers observe an eight-day fast, described as a purification process. This year, it starts from 11 September.
Politicising the issue
According to media reports, the BMC, ruled by the Sena-BJP combine, was under pressure to impose a ban for at least four days following the decision taken by the Mira-Bhayander Municipal Corporation. The reports also mention that BJP leaders in Maharashtra are claiming the ban to be a victory for them.
However, BMC officials have clarified that the decision has been taken based on corporation resolutions passed in 1964 and 1994.The state government too had passed a similar resolution in 2004, where the BMC was asked to shut down slaughter houses during the Jain fasting season.
Meanwhile, the Congress has slammed the BJP and has termed the decision as 'anti-democratic'.
"The ban is anti-democratic. The BMC has buckled under pressure from the BJP. The government should not take any decision to please a particular religious community and should function as per the constitution," said Sanjay Nirupam, former MP and president of the Mumbai Congress unit.
The Raj Thackeray-led Maharashtra Navnirman Sena has also hit out at the BJP over the issue. MNS's group leader Sandeep Deshpande has called the BJP as 'Bharatiya Jain Party' for getting the meat ban enforced.