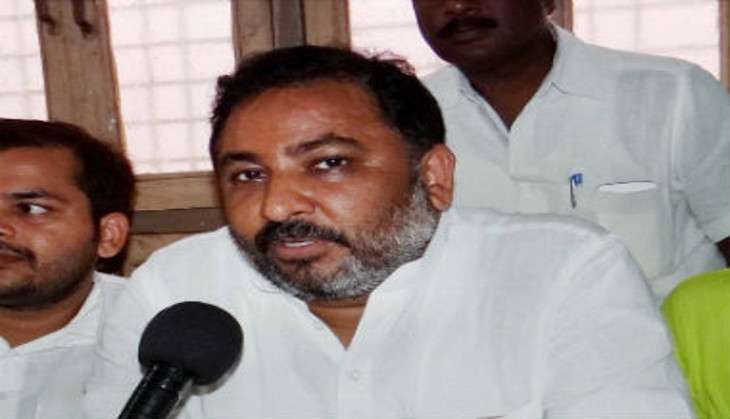 Dayashankar Singh, the BJP leader who was expelled from the party for making derogatory remarks against BSP supremo Mayawati, has once again targeted her saying "even a rickshaw puller was better than her".
"A rickshaw puller is better than her (Mayawati) as he does not strike a deal with anyone else once he has settled the fare with one passenger," Dayashankar alleged, while speaking at a programme in Ballia, on 21 September.
"But Mayawati does not follow this rule...she can do anything for money," he added.
Earlier, he had drawn criticism and was even arrested on 29 July for allegedly making derogatory comments against BSP president Mayawati, questioning her character. BJP had also sacked Dayashankar, who was appointed as the state unit vice president, for his remarks.
His family had also lodged an FIR against Mayawati and some other BSP leaders for allegedly using foul language against them during their public protest here.
Dayashankar's wife Swati Singh also addressed the gathering and said she was ready to tie a 'rakhi' to UP Chief Minister Akhilesh Yadav in a bid to get justice as "only relatives get justice in the SP government".
"The chief minister got my husband arrested as Mayawati is his 'bua' while the leaders in BSP, who have made comments against my family, are not being arrested...in UP, you get justice only if you are a relative of the ruling party," Swati claimed.
"Because of these reasons, I too will tie Akhilesh Yadav a rakhi, making him my 'dharam bhai' and seek justice," she said.
Swati also exhorted people to uproot both SP and BSP in the upcoming state Assembly elections.
-With PTI inputs