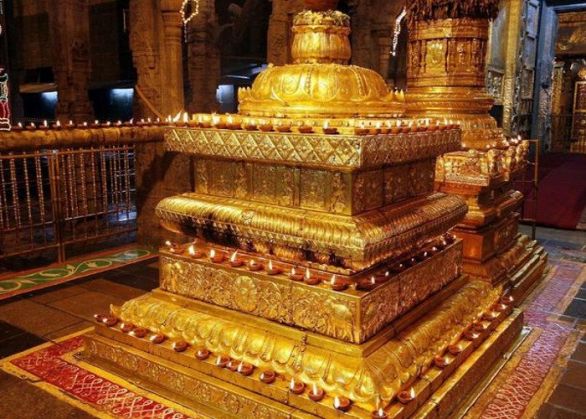 Prime Minister Narendra Modi may recently have requested temples to deposit their gold with banks, but Lord Venkateshwara of Tirumala, one of the richest Gods on earth, has already been using the banking system extensively for the last five years, mostly to deposit his gold, apart from accepting online donations.
Here are some interesting facts disclosed by Tirumala Tirupati Devasthanams(TTD) on 7 August.
TTD began depositing its gold donations in banks since 2010. Between 2010 and 2014, it deposited 4.5 tonnes of the yellow metal.
This alone fetches an interest of 80 kg of pure gold every year.

The interest it gets from the deposits are again converted into gold and added to the existing pile.

Another tonne of the precious metal will be deposited this year, say TTD officials. So the total value of the gold will be Rs 1320 crore.

The largest single deposit made so far by the temple administration was 1,800kg in August 2014, with the State Bank of India.

This month his temple trustees opened a demat account, the first temple in the country to do so.