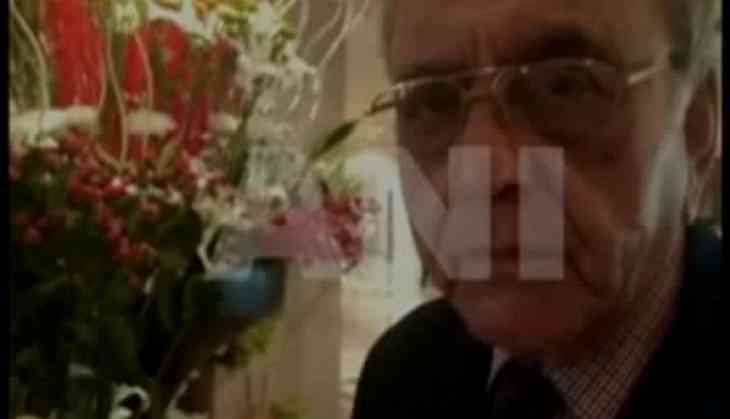 Ex-Pak FM Kasuri steers clear of commenting on Kulbhushan Jadhav sentencing (ANI)
Former Pakistan minister of foreign affairs Khurshid Mahmud Kasuri on 11 April aviladed questions on the burning issue of Kulbhushan Jadhav's sentencing.

"I have come for a certain purpose and I will not speak about it," Kasuri told ANI on the sidelines of an event in the national capital.

Kasuri said that he had come to speak on Pakistan -India relations despite the fact that conditions between the two countries are not good.

"I have come here despite the fact that conditions between the two countries are not good particularly Kashmir valley in view, my views are quite clear and I'm not going to be distracted," he added.

India had summoned Pakistan High Commissioner Abdul Basit and issued a demarche against Pakistani military court for awarding death sentence to alleged Indian spy Kulbhsuan Jadhav.

The Ministry of External Affairs (MEA) said the Indian High Commission in Islamabad was not even informed about Jadhav's trial in the court.

The Ministry added that the subsequent presence of Jadhav, who was kidnapped last year from Iran, has never been explained credibly by the Pakistani authorities.

"The proceedings that have led to the sentence against Jadhav are farcical in the absence of any credible evidence against him. Senior Pakistani figures have themselves cast doubt about the adequacy of the evidence," an official release stated.

With a united opposition raising the issue of death sentence given to alleged Indian spy Kulbhushan Jadhav by the military court in Pakistan, Indian Home Minister Rajnath Singh on Tuesday assured the Lok Sabha that the Centre would do everything possible to ensure that the former gets justice.

Condemning the death sentence, Singh told the Lower House that how Jadhav can be a spy when he had a valid Indian visa.

He also took on Pakistan for denying consular access to Jadhav.

"Basic norms of law and justice were violated. I want to tell the House that the government will do whatever it takes to make sure Kulbhushan Jadhav gets justice," Singh said.

"Countries that finance Pakistan should realize that Pakistan can do this to them too," he added while hinting at the United States.

Meanwhile, External Affairs Minister Sushma Swaraj slammed the death sentence as "an indefensible verdict" and warned Pakistan to "consider the consequences" of the case on its relations with India.

On the other hand, the Congress warned the Centre that if Pakistan hangs Kulbhushan then it's a murder.

"If Pakistan hangs Kulbhushan Jadhav then it is murder. The government will be seen as weak if it cannot free him," said Leader of Opposition Mallikarjun Kharge.
-ANI