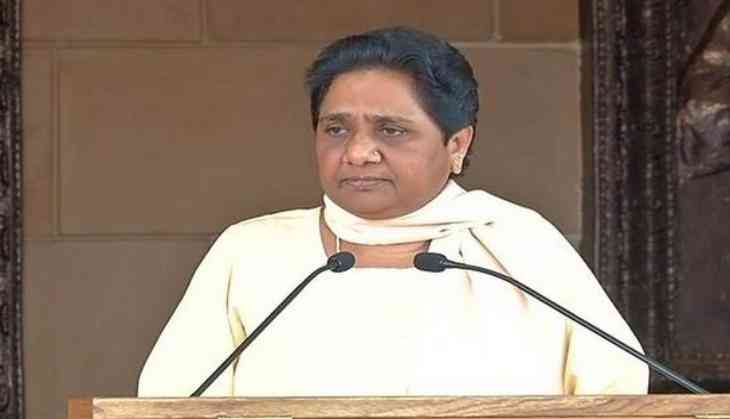 Bahujan Samaj Party (BSP) supremo Mayawati on 20 March said that her party would approach the court regarding the EVM tampering row within two-three days.
Mayawati further said that the people know about the meddling that was made in the EVMs, adding that the voters don't trust the party.
"People of Uttar Pradesh know that the EVM machines were tampered. We have decided that we go to court within 2-3 days. We won't let them sit comfortably," Mayawati told the media here.
Launching a verbal attack on the newly formed Bharatiya Janata Party (BJP) government in Uttar Pradesh, saying that the saffron party would neither be able to control law and order situation nor bring development in the state.
Mayawati's reaction comes in the wake of BSP leader Mohd Shami's death, who was shot dead in Uttar Pradesh's Allahabad Sunday night.
"It's the same situation, be it Samajwadi Party (SP) Bharatiya Janata Party (BJP) in power. They cannot control the law and order in the state," she said.
The former Uttar Pradesh Chief Minister ranted the same saying that Yogi Adityanath has been made as the Chief Minister for fulfilling Rashtriya Swayamsevak Sangh (RSS) agenda.
"By making Yogi Adityanath as the Chief Minister, they will not do any development but only fulfill their RSS agenda. Neither will they be able to see law and order nor development," she said.
Earlier yesterday, Mayawati cornered the Bharatiya Janata Party (BJP) saying that the saffron party has betrayed the backward and Brahmins by appointing Yogi Adityanath as Uttar Pradesh Chief Minister.
"With an intention to fulfil their RSS agenda, the BJP has named Adityanath as Uttar Pradesh Chief Minister who belongs to 'Khastriya Samaj' and by doing so the party has also insulted the 'Brahmin Samaj'. The anti-backward class face of BJP has been exposed. The BJP has betrayed and misled the other backward and Brahmin class," Mayawati told
-ANI