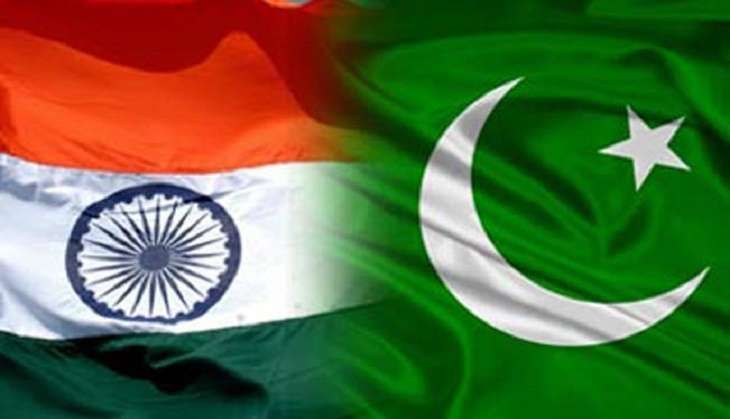 Six Pakistan High Commission officials posted in New Delhi left India on 2 November after facing charges of being involved in a spy ring.
Ties between India and Pakistan, which are already on the rocks, took another deep gash to its relations after New Delhi and Islamabad expelled a staffer each at their High Commissions, declaring them 'persona non-grata' in a move reeking of retribution after Delhi Police said it uncovered a spy ring involving an employee of the Pakistani mission.
Meanwhile, it is being reported that Pakistan may expel two Indian diplomats in Islamabad for spying. Pakistani officials believe one of the two Indian men worked for the RAW spy agency, while the other spied for India's Intelligence Bureau.
However, according to a NDTV report, eight Indian diplomats will be withdrawn from Pakistan as their identity has been compromised after reports in Pakistani media, sources in the External Affairs Ministry said. The names and pictures of the diplomat were put in the public domain in Pakistan, said sources.
Earlier during this month, Delhi's Crime Branch confirmed the arrest of a fourth spy, claiming that he was carrying out espionage activities for Pakistan.
The arrested person was identified as Fahat, a resident of Uttar Pradesh and a close aide of Samajwadi Party leader Munawwar Salim.
Earlier, Shoaib, a Jodhpur-based man, was detained by the Rajasthan Police, was placed in the custody of the Delhi Police till 8 November.
The other two alleged Indian spies arrested by the Crime Branch are Maulana Ramzan Khan alias Hazrat and Subhash Jangir.
The police apprehended Khan, Jangir, and Akhtar from the Delhi Zoo on 26 October, but Akhtar was let go because of his diplomatic immunity and was handed over to the Pakistan High Commission.
Immediately, the Ministry of External Affairs summoned Pakistan High Commissioner Abdul Basit and informed him that Akhtar was caught for espionage activities.
Pakistan last Friday officially announced Surjeet Singh, Assistant Personnel and Welfare officer in the Indian High Commission in Islamabad, to be a persona non grata for his "activities that were not in the interest of the national security of Pakistan" and accused India of involving in "terror financing" and "terrorist activities" in the state.
"His activities were not in the interest of the national security of Pakistan. And secondly, we are all aware of the Indian state-sponsored activities, state involvement in terrorism in Pakistan. Unlike India which does not have any proof but they just level the baseless allegations against Pakistan, Pakistan has irrefutable proof of Indian involvement in terror financing and also terrorist activities in Pakistan," Pakistan Foreign Ministry Spokesperson Nafees Zakaria said in a press briefing.
The development came a day after Indian authorities detained Mehmood Akhtar, an official of the Pakistan High Commission, on charges of espionage and later asked him to leave India within 48 hours.
According to Indian officials, Akhtar was caught in possession of sensitive documents.
"The foreign secretary summoned the Indian High Commissioner Gautam Bambawale on October and conveyed the decision of the government of Pakistan to declare Surjeet Singh, an official of the Indian High Commission as persona non grata," Zakaria said.
"The Indian High Commission has been asked to make urgent necessary arrangements for Surjeet Singh and his family to leave Pakistan by 29 October," he added.
--With ANI inputs