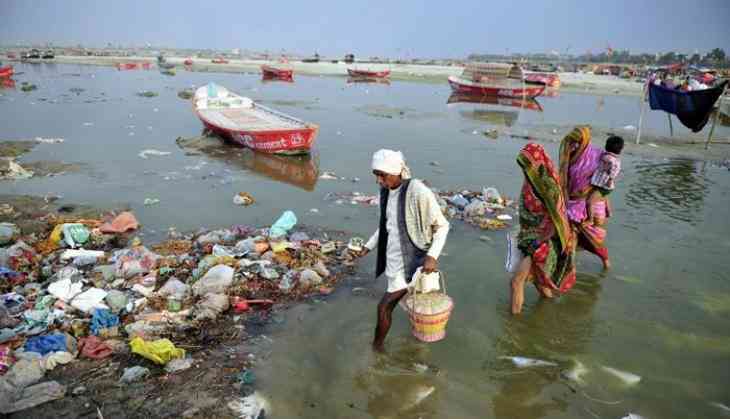 Noted environmentalist and petitioner in Ganga Pollution matter M.C. Mehta on Thursday demanded a Central Bureau of Investigation (CBI) probe into the money spent in the name of cleaning Ganga.
"It is a landmark judgement. If all the directions are complied then it will be very good. It will make a change in the quality of river Ganga. This judgement will guide the following way. Several thousands of rupees have gone wasted and for that I feel that there should be an enquiry held by Government of India. A CBI enquiry should take place," Mehta told ANI.
Even in its order, the NGT also observed that more than Rs. 7,000 crore has been spent, but all has gone in vain.
In its latest move to protect the Ganga, the country's top green court has banned the dumping of any kind of waste within 500 metres of the river's edge; anyone caught littering the river will be charged Rs. 50,000.
It has also instructed the government of Uttar Pradesh to move polluting tanneries and to set up guidelines - along with the hill state of Uttarakhand - for religious activities held on the ghats of the river and its tributaries.
The body also will form a supervisory committee to oversee implementation of directions passed in its 543-page judgement and submit the report to it.
In February, the tribunal had criticised the government agencies of wasting public money in the name of cleaning the river.
-ANI