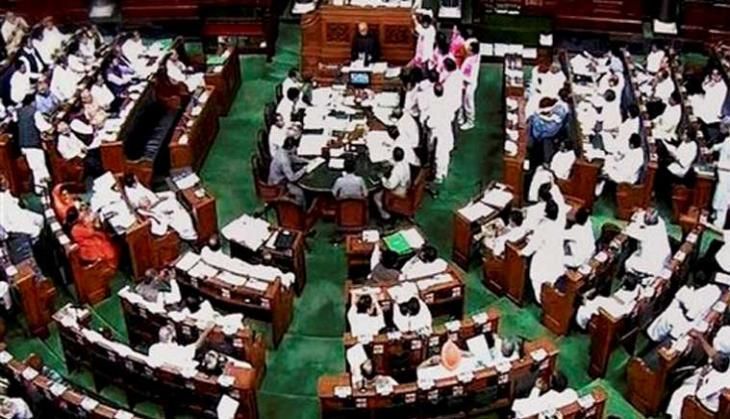 The first day of the Parliament session on 25 April was marred by protests over the Uttarakhand crisis. However, a number of Parliamentarians were missing from both the houses and the entire central section in front of the Lok Sabha Speaker remained vacant on the first day. 
Also read: Cong stalls Parliament on Uttarakhand issue, rebels testify in court
Many of the MPS are busy campaigning for assembly elections in four states and have not returned to Delhi yet for the remainder of the Budget session. The majority of the absentees were recorded from leaders of Trinamool Congress, AIADMK, Congress and the Left - major players in the poll-bound states. 
The Modi government might have an upper hand with a comfortable majority in the Lok Sabha, but in the upper house or the Rajya Sabha, the absence of MPs can have an impact.
Meanwhile the BJP has issued a 3-line whip to all its MPs in Rajya Sabha and Lok Sabha, asking them to be present in Parliament till Firday. Congress has also issued a 3-line whip to all its Rajya Sabha MPs.