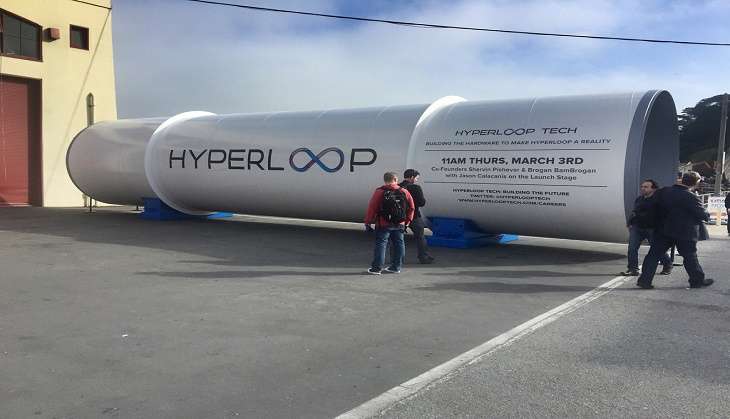 If Union Transport Minister Nitin Gadkari has his way, entrepreneur Elon Musk may test-run its futuristic high speed train, the Hyperloop, in Pune soon.
Gadkari said on 13 September that he has met Musk and officials from Tesla to explore the possibilities of establishing the Hyperloop in India.
If implemented, the superfast mode of transport will reduce the distance between Mumbai and Nagpur to a flat 35 minutes.
What exactly is the Hyperloop?
The Hyperloop is an above-the-ground tube which will allow bus-sized capsules to travel within it. The very low pressure in the tube will allow the capsules to cover large distances at speeds of 1,120km per hour.
Gadkari has invited Musk to conduct a trial run of the Hyperloop on the Mumbai-Pune expressway.
Watch this video to understand how the Hyperloop works:
Focus on clean energy
Gadkari said that the government's invitation to Tesla is an attempt to bring India closer to exploring avenues of clean energy like solar and battery storage. The Union minister has also offered Tesla free land near some ports and has encouraged Musk to set up a manufacturing base.