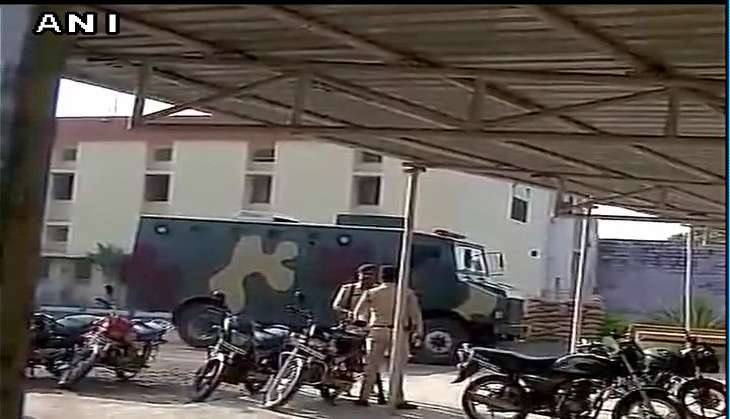 On 31 October, eight activists of the Students of Islamic Movement of India (SIMI) fled from the Bhopal Central Jail after murdering a jail guard.
According to reports, the prisoners made a rope with the help of bedsheets to jump over the walls. The incident took place between 2am to 3am. The police said that the militants killed the guard by slitting his throat with steel plate and glass after overpowering him.
"The prisoners overpowered the guards. They fashioned a rope out of bedsheets after manging to opens their cells. The fled away after climbing the outer wall of the jail. The search operation is on," SP Bhopal SP Arvind Saxena told ANI.
The police have launched a massive combing operation to nab the inmates. Five officials have also been suspended after the shocking jailbreak.
Students Islamic Movement of India (SIMI) is a banned Islamist student organisation that was formed in Aligarh, Uttar Pradesh, in April 1977.