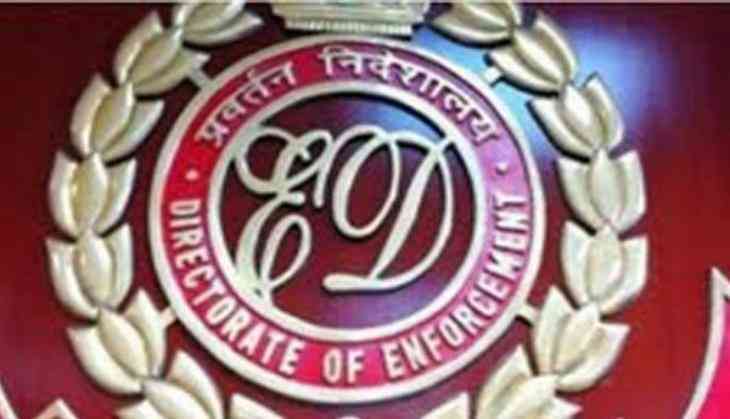 The Enforcement Directorate (ED) arrested B. Madan of Vendhar Movies on 24 may under the provision of Prevention of Money Laundering Act, 2002 (PMLA) for cheating the public to the tune of Rs 91 crores in the guise of medical seats admissions in SRM Group of Institutions.
The ED in Chennai registered a case under PMLA against Madan and others, based on an FIR dated June 4, 2016 of Chennai's Central Crime Branch for the offence of cheating under the Section 406 and 420 of IPC, 1860.
The basic allegation in the said FIR is that Madan has collected several crores of money in the guise of admission into SRM Medical College, and then absconded.
About 133 parents have filed complaints against Madan and it is estimated that about Rs. 91crores have been collected by him in the guise of medical college admissions during 2016.
Madan had absconded and was finally apprehended by Tamil Nadu Police and was arrested. Presently he is enlarged on bail.
During investigation which was conducted under PMLA, statements have been recorded from several victims.
Victims has stated that they have paid amounts ranging from Rs.50 lakhs to Rs. 105 lakhs to Madan for admitting their wards into the college but later only they noticed that Madan has cheated them and absconded.
Later, college management stated that they had nothing to do with the Madan.
Madan in his voluntary statements had initially admitted that he collected about Rs.91 crores from 133 parents for admission in MBBS/PG seats in the college.
However, he claimed that he has paid these amounts on weekly basis to the college management.
The college management denied that said amounts were never received and claimed that they follow a prescribed procedure for their admissions and Madan has no role in their admission process.
It has been ascertained that Madan has acquired several properties during this period. However, he has not revealed the source of funds for purchase of various properties. The details of his properties are being collected.
As the investigations revealed that Madan has laundered the proceeds of crime by investing in various properties and thus involved in the offence of Money laundering.
Accordingly, he was arrested under the provisions of money laundering and produced before the judicial magistrate. He was remanded to judicial custody and is lodged in central prison in Tamil Nadu's Puzhal.
The further investigations are in progress.
-ANI