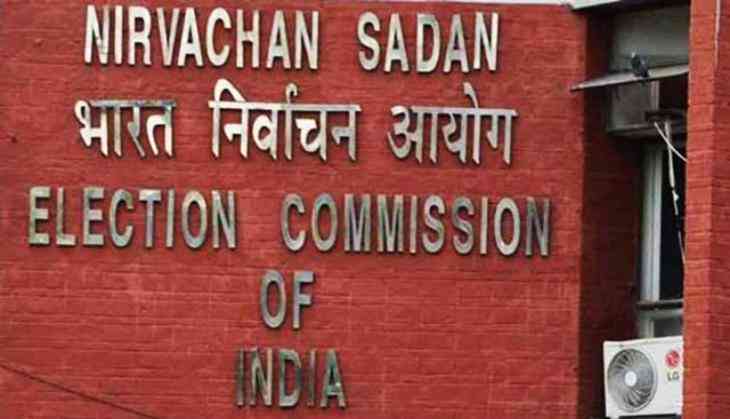 EC declares votes of two Cong MLAs invalid in Gujarat RS polls
The Election Commission (EC) on late Tuesday night declared votes of two Congress MLAs invalid in the Rajya Sabha elections for three seats that were conducted earlier in the day.
Votes of Congress MLAs Bhola Bhai Gohil and Raghav Bhai Patel have been declared invalid.
The EC ordered to commence counting of votes after segregating votes in question. At the time of filing this report, the counting of the votes was underway.
Earlier in the evening, Congress had complained to the EC and said that two of its MLAs showed their votes to unauthorized persons and demanded their votes should not be counted and should be rejected,
These MLAs allegedly showed their votes to Bharatiya Janata Party (BJP) national president Amit Shah and Union Information and Broadcasting Minister Smriti Irani.
While talking to the media party leader Randeep Singh Surjewala, "The INC today went to ECI as two legislators Bhola Bhai Gohil and Raghav ji Bhai Patel had shown their votes not to the authorised person but to the BJP national president Amit Shah, Smriti Irani and to the independent candidate Balwantsinh Rajput. The vote is liable to be rejected as per the verdict of the Supreme Court and under the Section 39 of the Conduct of Election Rules."
Congress has fielded its senior leader Ahmed Patel, while the BJP has fielded Amit Shah, Smriti Irani and Balwantsinh Rajput.
-ANI